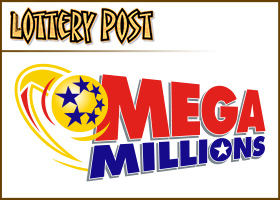 Stronger than expected sales of Mega Millions multi-state lottery tickets have caused the 12 Mega Millions states to raise the Friday jackpot to $330 million.
The new cash option is worth $194 million.
The $330 million jackpot is the second-largest Mega Millions jackpot in history.
The mamoth jackpot has been rolling since Tuesday, July 10th, and represents the 16th drawing in the series.
During this jackpot run more than $79 million in prizes have been awarded to players in the form of lower-tier prizes, ranging from $2, awarded to millions of people matching the Mega Ball, to $761,418 for a California winner of the second prize on August 21st.
Players can see what they would collect from the lottery after taxes in their particular state by visiting the Jackpot Analysis page at the official USA Mega web site: http://www.usamega.com/mega-millions-jackpot.htm
Results for the Firday drawing will be posted at USA Mega (www.usamega.com) within minutes of the 11:00 PM draw time (Eastern Time).