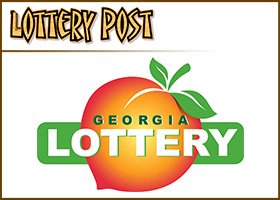 Lottery bonuses are deserved
Incentives good business practice
By Tony Campbell, Board Chairman of the Georgia Lottery Corporation
Dec. 6, 2007
I am dismayed at the public criticism of an extraordinarily successful organization that has achieved record results and contributed record amounts to the HOPE scholarship and pre-kindergarten programs.
• Equal Time: Lottery job a big win for execs who earn fat bonuses
The Georgia Lottery Corp.'s results have far exceeded expectations. As lotteries around the globe struggle to maintain current profit levels, Georgia's lottery has continued to return more dollars to education. The incentives earned by lottery employees resulted from a record year with sales of more than $3.4 billion and remittances to education of more than $853 million It is a gross disservice to suggest that there is something wrong in rewarding employees of a public corporation for exemplary performance.
Decisions regarding performance objectives and incentive amounts are not made in a vacuum. The GLC's board of directors has required that periodic compensation studies be conducted by third-party firms to ensure the organization's policies are responsible and competitive. Studies within the last three years concluded that GLC compensation policies are in line with the marketplace and recommended continuation of variable pay practices in its compensation strategy.
Incentives were paid from a budgeted pool approved by the board in May 2006 as part of the budgeting process for fiscal year 2007.
As with any business, incentives were paid out of the pool only if certain goals were met. Goals were exceeded and incentives were paid accordingly, with the amount paid less than the amount budgeted.
There are several important points that demand recognition:
The Georgia Lottery Corp. is not a state agency. It was created as a public corporation to market and sell products, and operate as a business with a board of directors of accomplished business professionals. I am not aware of any public corporation that does not have an incentive component as part of its compensation package.
The Georgia Lottery Corp. does not cost the state of Georgia a single penny. Every dollar of revenue received by the GLC is derived from lottery sales generated by a team of employees with production incentives. Moreover, total administrative expenses of the GLC are currently less than 1 percent of revenue.
Incentives paid to employees equate to 0.08 percent, less than one tenth of 1 percent, of lottery revenues.
Not one eligible student has been denied the opportunity to go to college on HOPE or attend pre-k due to a lack of lottery funds. In fact, lottery reserves are more than $879 million.
Production incentives are a best practice in corporate compensation polices and have played an important part in the continuing success of the lottery.
The Georgia Lottery Corp. has a success formula that works and delivers results for the children of Georgia.