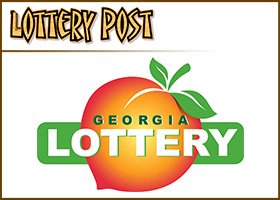 Lottery job a big win for execs who earn fat bonuses
By Maureen Downey, AJC editorial board
Dec. 6, 2007
The Georgia Lottery Corp. pitches its Win for Life game as "The Game That Offers a Lifetime of Security," a slogan that might also describe a job with the lottery.
• Equal Time: Lottery bonuses are deserved
With $3 million in bonuses handed out this year, lucky employees who end up at the Georgia Lottery have won "The Career That Offers a Lifetime of Security."
Georgia Lottery President Margaret DeFrancisco earned a bonus of $236,500. Coupled with her $286,000 salary, DeFrancisco easily outearns Gov. Sonny Perdue, who makes $135,281. Three of her senior vice presidents received bonuses of at least $50,000, which, combined with their salaries, mean that they, too, outstrip Perdue.
Since the lottery began 14 years ago, lottery employees have collected bonuses, but the amounts are now 10 to 15 times higher, a rate of growth that ought to alarm the General Assembly.
While lottery leaders admit that such generous bonuses aren't typical in state government, they counter that their agency is unique in both structure and purpose. That excuse has justified other perks in the past, including generous leave policies. When former lottery CEO Rebecca Paul and three of her vice presidents left for jobs in Tennessee, they took unused sick leave and vacation that totaled almost $300,000. Had Paul and her three lieutenants been treated like other state employees, they would have collected together about $80,000. (That perk has since been limited.)
So why does the lottery get to make its own rules?
Gov. Zell Miller and the Legislature set up the Georgia Lottery in 1993 to operate like a business, with a CEO who reports to a board. But the law is clear that the lottery is a public entity, subject to open government rules and required to report its finances to legislators and budget writers. The governor appoints the seven-member governing board, and lottery employees are eligible for the state's 401(k) retirement plan.
DeFrancisco contends that her agency is distinguished by its mission of promoting and selling lottery tickets, saying, "It's probably a better comparison to look at people who sell things, companies that sell things."
OK, let's look at the Georgia Department of Economic Development, which is charged with selling the state as a vacation destination and as a great place to relocate businesses. No eye-popping bonuses for its staffers this year, even though they have the unenviable task of peddling a state with gridlocked roads, mediocre schools and no water.
The lottery's governing board may be part of the problem. These oversight boards are full of big political donors and business leaders whose first instinct is to raise executive compensation to be more competitive with the private sector. But it isn't a particularly useful comparison.
Private companies have to fight for customers. They don't have a state-sanctioned and protected monopoly that outlaws competition. If someone wants to buy a lottery ticket, the marketplace offers them one choice: the state of Georgia.