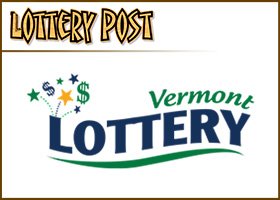 No other state has leased its lottery, but Vermont wants to be the first.
Governor Jim Douglas hopes the lease will bring in $50 million dollars for the state budget, on top of the $23 million the lottery brings in now.
Today in a special report, VPR's John Dillon explores the advantages and disadvantages of what is so far an untested idea.
(sound of lottery machine printing ticket)
(Dillon) Johanne Gray is a regular at this convenience store in Montpelier. She likes to play the lottery and usually takes a chance on Powerball.
(Lottery machine speaks: Congratulations you're a winner!)
(Dillon) This time her winnings were just one dollar. But Gray says she buys tickets for fun, and for the outside chance to make millions.
(Gray) "Why not? My chances are as good as anybody else's. That's what I say. But ... I'd like to pay off a few bills if I could. I have a grandson I'd like to see go to college, a good college. Powerball would do it!"
(Dillon) If the Douglas Administration has its way, there could be a lot more people like Johanne Gray buying lottery tickets.
Earlier this month, the administration got a detailed briefing from the Lehman Brothers financial services firm on potential benefits of leasing the state lottery.
The 57-page Lehman report is stamped confidential but officials determined it was public under the state's open record's law.
For state budget officials weary of contemplating red ink, the sales pitch from Lehman Brothers has the allure of a Megabucks jackpot.
(Reardon) "If you had aggressive sales growth — market penetration — then you could get an up front payment of $380 million."
(Dillon) Jim Reardon is Vermont's finance and management commissioner. He briefed the state lottery commission this week on the privatization proposal.
Reardon said the state could invest the money and get a guaranteed annual payment of around $23 million dollars for the duration of the 40 year lease.
And, the administration hopes that whoever leases the lottery would also pay up to $56 million dollars in a one-time payment next year. It's money that Governor Douglas hopes will pay for school construction and to reduce statewide property taxes. Reardon says there could be even more money available.
(Reardon) "You'd then also would hope to receive a revenue stream over the course of the lease that would also involve potentially profit sharing."
(Dillon) But for the plan to work, a lottery company would have to boost marketing and sales of the Vermont lottery. The Lehman report puts it bluntly. It says a private lottery operator would develop a new business plan to target more affluent customers, instead of those on the lower end of the income scale.
Some members of the lottery commission question that scenario. They said the lottery's own research shows that middle class people already buy the bulk of the lottery tickets in Vermont.
Arthur Ristau, the commission's vice chairman, says the law would have to be changed.
(Ristau) "The underlying philosophical premise in the statute is that marketing shall be conducted in what I would call good taste, prudently. And it seems to me that the strategy implicit in the Lehman report would contradict that."
(Dillon) About a half dozen states — including Texas, Indiana and California — are also looking to lease or sell their lotteries. They've gotten similar proposals from Lehman Brothers and other investment banks.
But if Vermont leased its lottery next year, we would lead the pack. The Lehman report says the state could get a premium price it if it went first.
Finance Commissioner Reardon says he'd like the deal to go forward quickly, so the money would be available for next year's budget.
(Reardon) "So we'd like this transaction to be completed so that we can obtain those receipts for our state fiscal year '09 budget."
(Dillon) Art Ristau questions the wisdom of taking the lead.
(Ristau) "There's no question that the state would be sailing into uncharted waters. And the poet Alexander Pope's admonition comes to mind, which is: 'be not the first by which the new is tried, nor yet the last to lay the old aside.' And I think the state would indeed be tossing the dice if we were the first to do this."
(Dillon) The Lehman Brothers report says Vermont's lottery is run well. It generates $105 million dollars in annual sales, and has profits of $23 million. All of the profits go to the Education Fund.
But the report says that over the last decade, profits have declined 20 percent when the numbers are adjusted for inflation.
That's a point Governor Douglas made when he announced the lottery lease idea.
(Douglas) "In recent years, the proceeds have been relatively stable, so it doesn't seem like there's been much growth in sales activity lately."
(Dillon) Lehman Brothers says a private company would increase sales through new marketing techniques and by using the Internet. The report says lottery tickets could be sold over mobile phones, interactive TV, or even through handheld devices like Blackberries or Palm Pilots.
The report does note that there could be questions about the legality of expanding sales to the digital age, because of the chance that people under 18 could participate.
Duke University Public policy professor Philip Cooke has studied the delicate dance that state's follow as they try to boost legalized gambling.
(Cooke) "My concern is whether the increased sales in lottery tickets would come through more aggressive marketing and in terms of using messages and marketing schemes that would have the effect of getting people to spend more money on the lottery than they should be..."
(Dillon) State Treasurer Jeb Spaulding has similar concerns. He questions the idea of a long-term lease of a valuable state asset. And he says if the state wanted to exercise strong oversight, it could end up making less money.
(Spaulding) "The more control and limitations that we would want to write into an agreement with investors the lower the purchase price. And the figures floated by the governor and Lehman Brothers would be much lower if we put restrictions on the sale."
(Dillon) Spaulding says if the state wants to make more money from the lottery, Vermont could issue revenue bonds backed by new lottery sales. That way it would not relinquish control, and it would avoid paying hefty fees to a financial firms.
(Spaulding) "I think we can do that ourselves so that we benefit and keep the money in-state and not pay private investors and 12 to 15 percent annual return, which is what they're expecting."
(Dillon) Governor Douglas says he's willing to look at that idea, although he says he does not favor increasing the state's debt load.
At the state lottery headquarters, there's a sense that Vermont has its own unique approach to state sponsored gambling. It's evident in the lottery's TV and radio ads.
(Sound of lottery ad ''and remember please play responsibly.")
(Dillon) The lottery advertisements use humor to generate sales rather than an outright appeal to becoming an overnight millionaire. The commission even has guidelines that say the ads cannot promote the lottery as a cure for financial problems.
The Vermont Lottery now helps fund the Vermont Council on Problem Gambling to build awareness about gambling issues. Joy Mitchell is the group's executive director.
(Mitchell) "Well, we already have a problem in this state. And I can only think with increased promotion, it might entice more people to get involved with the games of chance which would only increase people having problem."
(Dillon) Mitchell says if the lottery sells more tickets, it should also set aside more money for problem gambling, including treatment programs.
Lottery Commission Chairwoman Martha O'Connor says Vermont governors over the years have always been wary about expanding the lottery. For example, Governor Howard Dean did not want the state to join the multi-state Powerball game.
O'Connor says if the lease idea doesn't pan out, the lottery itself can do more to boost sales.
(O'Connor) "And we'd like to be part of that discussion, absolutely. If we were given a little more flexibility with the number of games and the array of games if we were given a little more money for marketing, perhaps additional person on staff to really delve into that."
(Dillon) Governor Douglas says he wants the Legislature to look seriously at the lease idea. He says if lawmakers don't adopt the plan, they'll have to find some other way to pay for school construction and property tax relief.