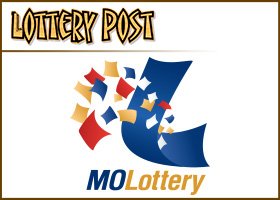 Lottery Post tapped for examples of computerized drawing problems in other states
Many rush to buy tickets when the lottery pool reaches the millions, but do you ever wonder how transparent Missouri's lottery system is? Turns out, Missouri ranks in the top ten for disclosure and fairness, compared to the other 43 states that offer lotteries.
In a study by San Antonio professor Gerald Busald released Dec. 14, Missouri ranked ninth overall. California and Pennsylvania scored first and second place in the study. Tennessee ranked lowest.
Good news, until you look at the score: 58.29 out of a possible 100 points. For comparison, California scored 71.35 and Tennessee scored 26.95.
To get a 100 percent, a lottery would have to meet an ideal determined by the San Antonio College students who conducted the study, he said. "All lotteries have room to improve. Some things the lotteries don't have control over, since some things are mandated by the legislature."
The study itself focused on states' accuracy in what they disclose and whether or not they withhold actual probabilities, said Busald.
"It's all about truth in government," he said.
Thirty-one students from San Antonio University conducted the study. Their ages ranged from 19 to mid-30s, Busald said. Eight groups of four students each looked over the 43 states that offered lotteries.
Missouri earned the most points in a general category, one of the standards students used to rate the states. Missouri doesn't offer subscriptions, Busald said, which adds a measure of prevention so people aren't trapped in a financial obligation.
Missouri also provided check-a-ticket machines, an independent way to verify winnings. Without independent verification, store clerks can scam a customer out of their winnings by paying out a lower prize and turning in the ticket themselves for the higher prize.
Missouri ranked second in the nation for the low percentage it spends on advertising, Busald said. Michigan ranked first.
Missouri primarily lost points for the lack of information on its Web site and for its online games. Missouri offers odds on winning overall on the back of normal tickets, but does not offer information for online tickets, Busald said.
Missouri also lost points for scratch-off tickets. Scratch-offs compose 64 percent of the state's lottery sales, Busald said.
The state also charges taxes on tickets, a "double taxation," he said.
Busald pointed out that Missouri's policy to generate winning numbers by computers prevented the state from being ranked higher.
"People don't trust computer generated numbers," he said. "People don't trust things they can't see."
And maybe understandably. In 1998, Arizona discovered that no winning number generated by computers for their Pick 3 game had the numeral 9 in it, according to lotterypost.com. In 2007, Tennessee posted incorrect or duplicate numbers three times.
Missouri Lottery History
Missouri's lottery has officially existed since Jan. 20, 1986. Over 22 years, the state has added 24 new games and numerous changes to existing games, according to its Web site.
The odds for winning a jackpot are slim, despite the overall odds proclaimed by the lottery. Only 226 Missouri residents have won multi-million jackpots since the state's lottery began.
You have a better chance in your lifetime of being struck by lighting, dying in a flood or dying in a plane crash than winning a jackpot lottery, according to research by the National Safety Council. Just because the overall odds tout a one in four chance to win, including "free ticket" prizes — a 67 cent value ­— and break-even prizes, doesn't mean that you're likely to win enough money to retire on.
You have better odds of developing an irresponsible gambling habit than winning the lottery. Five percent of gamblers have problems playing responsibly, said Missouri Lottery spokeswoman Shelly Perez.
The lottery tends to draw a different group of gambling addicts than casinos, Perez said. Action gamblers, people who are addicted to the instant gratification of knowing whether they won or lost, tend to play scratchers or the Pick 3, Pick 4 games, she said. Escape gamblers, people who play to escape the problems in their lives, find the lottery a difficult game to lose themselves in. They tend to play slot machines or Internet gambling, she said.
While Missouri doesn't offer a lottery self-exclusion policy that provides recovering addicts incentives to stop by preventing them from collecting on their winnings, each major gambling stakeholder is involved with the Missouri Alliance to Curb Problem Gambling, Perez said.
"Everyone who has an interest in problem gambling comes together," she said. "We are a model for other organizations."
Each member provides funding and material in their specific area of expertise, Perez said. For example, she said the Missouri Lottery provides multiple methods of raising public awareness, including public service announcements, billboards and pamphlets.
The Missouri lottery sold over $9.07 million in tickets for 2006, according to the most recent records available on its Web site.