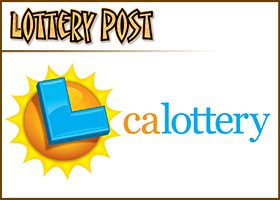 Travel budget cut to offset event cost
The director of the California Lottery said she would cut her staff's conference travel budget to offset $50,000 in taxpayer money spent on a questionable employee-recognition party that was the focus of a state Senate hearing Tuesday.
Joan Borucki, who was appointed by Gov. Arnold Schwarzenegger and is up for confirmation in the Senate, testified during an informational hearing by the Governmental Organization Committee that she is in the process of developing new rules for such events.
During the Nov. 8 party, prizes such as iPods and digital cameras were handed out. The dinner party, held at the DoubleTree Hotel in Sacramento, was attended by about 300 employees and their guests.
Sen. Dean Florez, D-Bakersfield, who chairs the committee, urged Borucki to tighten internal fiscal controls in general within the voter-approved gambling operation.
Borucki agreed, saying she "hopes to get rid of any gray area."
In a follow-up letter, the lottery director reiterated that she had "removed all delegated authorities regarding expenditure approval from the employee who planned and executed the event."
"My staff and I have also gone through a thoughtful review of the billings from the event to better identify what expenditures could have been minimized or in most cases negated entirely."
The state Controller's Office is conducting an independent audit of the party, which should be completed by mid-March. In addition, the lottery has asked for a legal opinion regarding the event from the Attorney General's Office.
By May, Borucki said she plans to have the Lottery Commission adopt regulations governing employee recognition efforts. The rules would be aimed at aligning lottery actions with regulations under which the rest of state government operates.
Borucki said the lottery operation has suffered "years of neglect" that has led to lackluster performance — a situation she is trying to turn around. Borucki is the 19th lottery director in 22 years.
Borucki acknowledged the employee appreciation event was much more elaborate than those in previous years. She said that was due in part to commemorate the $20 billion the lottery has provided public schools since its creation. More than one-third of proceeds go to public schools.
But she also said the event was aimed at boosting sagging morale fueled by Schwarzenegger's stated desire to lease lottery operations to a private entity.
Borucki told Florez that during the party, "we got some intangible benefits I believe, at a critical time for lottery staff.... I felt it was important that they understand that they are appreciated."
Aaron McLear, a spokesman for the governor, said the governor supported Borucki's confirmation and referred comments on potential morale issues to Borucki.