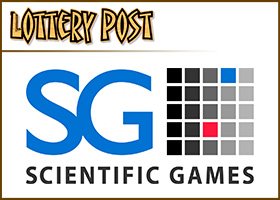 Secretary of Revenue Tom Wolf today announced that after reviewing best and final offers, the department has selected Scientific Games International Inc. to supply terminal-based game services to the Pennsylvania Lottery.
Scientific Games, based in Alpharetta, Ga., was chosen following an open and competitive procurement process. Wolf said a committee comprised of employees from the Department of Revenue and the PA Lottery began evaluating vendor proposals in July.
In January, Wolf announced that the department had selected GTECH Corp., based in Providence, R.I., to enter into contract negotiations to provide the terminal-based lottery game services. In March, after GTECH Corp. advised the department of a change in the equipment presented in its proposal, Wolf announced that Revenue had suspended contract negotiations and was soliciting best and final offers from the two companies that submitted proposals in response to the Lottery's request for proposals for gaming system and related services.
After reviewing the best and final offers, the committee scored Scientific Games' proposal highest overall based on its technical expertise, minority participation and cost.
Wolf said the department will immediately begin negotiations with Scientific Games on a five-year contract, with up to five, one-year extensions.
The terms of the contract will not be determined until it is finalized, but Wolf said the cost will be significantly less per year compared to the commonwealth's existing contract. Wolf said Scientific Games will be paid a percentage of the Lottery's ticket sales. The contract will go into effect on Jan. 1, 2009.
Services provided by Scientific Games under the new contract will include:
Replacing the communications network and terminals at all Lottery retail locations. The new terminals will feature touch-screen technology and online support for retailers and they will also allow players to check their own tickets to see if they have won.
Training retailers to use the equipment; installing and maintaining the new system and terminals; managing the retailer call center and other retailer-support services.
Supporting new game development and other marketing initiatives.
Scientific Games currently provides terminal-based lottery services to the PA Lottery, but that contract will expire on Dec. 31. The company was paid approximately $50 million for fiscal year 2006-07 based on Lottery sales of $3.076 billion.