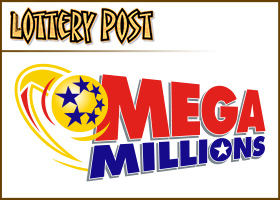 The winner of Friday night's $132 million Mega Millions jackpot still hadn't shown up at Georgia Lottery headquarters by closing time Tuesday.
Lottery spokeswoman Tandi Reddick said at 4:45 p.m. that the holder of the winning ticket, sold in Mableton in south Cobb County, had not yet come forward.
While lottery players have 180 days to cash in winning tickets, recent winners of huge jackpots have rarely waited more than a day or two to collect their money.
In February, Robert Harris and his wife, Tonya, drove the 200 miles from their home in South Georgia to lottery headquarters in Atlanta the following Monday after hitting big on a $275 million jackpot in a Friday night Mega Millions drawing.
Likewise, North Georgia's Eddie Nabors, who split a record $390 millon jackpot with a New Jersey winner in March, 2007, claimed his winnings the day after the Tuesday night drawing.
Only one ticket, sold at the Mableton Chevron on Veterans Memorial Highway, matched all six numbers in Friday night's drawing : 21, 25, 26, 50, 51 and the Mega Ball of 22.