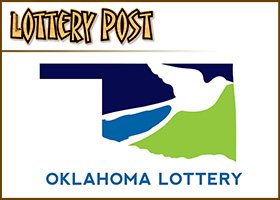 Oklahoma lottery officials may try to ask the Legislature to put more money into prizes, but a House leader doesn't expect they'll have much success.
Sales of lottery games are down about $9.6 million in the first 3½ months of the 2009 fiscal year. Oklahoma Lottery Executive Director Jim Scroggins last week suggested that the commission approach lawmakers after the Nov. 4 elections.The idea did not win much support in this past legislative session and faces long odds this time around.
"We are willing to hear people out, but I don't think it's likely to get any traction," House Speaker Chris Benge said.
Scroggins contends that sales would go up substantially if lottery winnings were increased.
"If they (lottery players) don't win, they feel good that their money will go to education, but that's not their prime motivation for playing," he said.
As part of the original lottery agreement, the amount of lottery sales dedicated to public education increased to 35 percent from 30 percent in July.
Since sales were already declining and the economy is slowing, the change came at a bad time, Scroggins said.
"The limiting factor here is that a 35-percent profit forces us to hold prizes at levels lower than we'd like," he said.
If there were more prize money, Scroggins said, he would put it into scratch-off games because "when people win, they talk to their family, friends and neighbors," which could stimulate sales.
Benge, R-Tulsa, said he isn't surprised that lottery proceeds are lagging. He blamed Gov. Brad Henry and other lottery proponents for overestimating how much education would benefit from a lottery when the proposal went to voters in 2004.
State Rep. Tad Jones, the chairman of the House Education Committee, said he is not a big supporter of gambling and is not likely to change his thinking, either.
"What they would have is more people losing at the lottery to gain more money (for education), and that's never been appealing to me," said Jones, R-Claremore.
Although he pushed for the lottery, Henry has not said what he would do to reverse its slide.
"Governor Henry is open to discussing any idea that will boost funding for education, and he hopes state lawmakers will be open-minded as well," Paul Sund, Henry's spokesman, said in a statement last week after the governor was not available for comment.
State Sen. Richard Lerblance, D-Hartshorne, who sponsored a bill that would have stopped the 35-percent requirement from taking effect, said some Republicans want to make the lottery look bad to prove a point, instead of finding ways to make it more successful.
"How can you turn down $220 million for education?" he said, adding that school districts across the state are having financial difficulties and would benefit long-term from a lottery infusion.
The Oklahoma Lottery generated $206.4 million in sales in fiscal year 2006, which covered a nine-month period after it started selling tickets in October 2005.
Sales produced $214.7 million in fiscal year 2007 and $213.9 million in fiscal year 2008. Both were 12-month periods.
Sales are projected to be $208 million in the current fiscal year.
Scroggins said the commission had to make $2 million in operational cuts, including staff and advertising reductions, to reach the new 35-percent profit requirement.
To reverse the trend, Scroggins said, his staff will continue to look for new retail outlets, try new types of lottery games and find new ways to promote existing games.