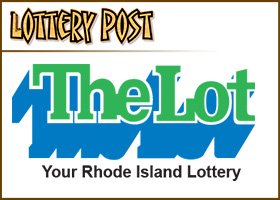 Rhode Island didn't have any trouble selling out its first-ever raffle game.
The drawing was held last night, and the full list of winning numbers are available on Lottery Post's Rhode Island Lottery Results page (www.lotterypost.com/results/ri).
With only 120,000 tickets available for sale, the state Lottery Commission proclaimed the New Year's Eve drawing as having the best odds among New England lotteries to win $1 million.
Tickets for the raffle cost $20 each.
In addition to the top prize, there are 10 prizes of $10,000, 100 przes of $500, and 500 prizes of $100. The overall odds of winning any of the 611 prizes are 1 in 196.
The drawing took place in Twin River's Lighthouse Bar at 10:59 p.m. Wednesday. Winning tickets must be redeemed within 365 days of the drawing and players must have their original raffle ticket to claim their prize.
Ticket sales spiked as the holidays neared, with 14,273 being sold on Christmas Eve. Retailers say many bought multiple ones for stocking stuffers and Christmas gifts and some attached a note: "Remember who bought this for you if you win."
The odds of winning the $1 million top prize are 1 in 120,000.
The state's take will be $881,000 before expenses.