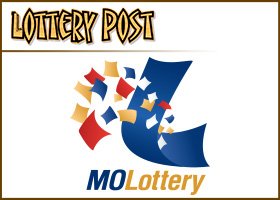 Somebody is $1 million richer following the Missouri Lottery's Million-Dollar Raffle drawing, which was held today.
One winning raffle number was drawn for the $1 million top prize, four winning numbers were drawn to win $100,000 and 440 lucky players' winning numbers were drawn to receive $500.
The complete list of winning numbers is available on Lottery Post's Missouri Lottery Results page (www.lotterypost.com/results/mo).
The winning raffle number for the top prize of $1 million is 0700058613.
Although the unique raffle number is six-digits in length, the Missouri Lottery adds "0700" to the start of the number. Lottery Post's raffle results list gives players the chance to see the winning numbers with or without the leading "0700" digits.
Players who discover they have one of the top five winning tickets should sign the back of the ticket and take it to a Missouri Lottery office. Lottery offices are located in Jefferson City, Kansas City, St. Louis and Springfield.
Winning ticket holders have exactly 180 days from today — untl July 19, 2009 — to claim their prize.
The Million-Dollar Raffle is a modern version of a traditional raffle. For $10, players could purchase a ticket with a 10-digit raffle number, the last six digits of which was unique.
Tickets were sold in sequential order from Nov. 17, 2008, through Jan. 17, and the drawing was held today, Jan. 20, 2009.
Although the lottery offered 300,000 tickets for the drawing, total sales were reported at 171,803 tickets.
Although the game was not as profitable for the lottery as was hoped, the lower-than-expected sales were good for ticket-holders: it made their odds of winning a prize even better.