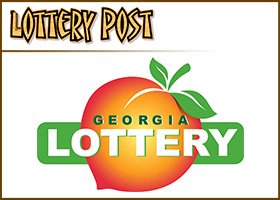 Plan aims to increase jobs, scholarship money
Underground Atlanta's developers have put their cards on the table to bring casino-style gaming to Georgia.
Dan O'Leary and John Aderhold, the leaseholders of Underground, have approached the Georgia Lottery board with plans for a half billion-dollar casino and hotel complex that would inject cash into the HOPE Scholarship and generate millions of tax dollars for the region.
The leaseholders of city-supported Underground and Delaware horse track and casino company Dover Downs Gaming & Entertainment Inc. (NYSE: DDE) plan to launch gaming via video lottery terminals (VLTs) at the struggling downtown entertainment center, said O'Leary, who along with Aderhold holds a 50-year lease in Underground.
"It would be Underground Atlanta no longer as people see it and it operates today," O'Leary said. "It would be completely different."
The proposed gaming venture would transform the special entertainment district, O'Leary said. Underground has long been a financial albatross to the city. Its city-backed $141 million redevelopment in the late 1980s reinvented the 12-acre complex, but Underground has failed to become the tourism and entertainment boomtown it was intended to be.
The plan, if approved by the Georgia Lottery board, could be a shot in the arm to Atlanta's hospitality industry. Hospitality generates $11.4 billion for the economy and employs more than 100,000 people, but business and leisure travel have been severely affected by the recession.
The first phase of the project includes a $50 million overhaul of the existing Underground that O'Leary said could be completed in 12 months. O'Leary said the master plan calls for a second phase that would have a $450 million hotel, arenas for Las Vegas-style shows and concerts and up to 5,000 gaming terminals.
O'Leary claims to have funding commitments for the first phase, but has not entered the financial market for the second phase.
O'Leary estimates the lottery could generate $150 million a year for HOPE and state-run Pre-K programs in the casino's first phase. A second phase, which would include a $450 million 29-story hotel and entertainment complex, could generate $300 million annually for lottery-funded programs.
Demand for HOPE and Pre-K will soon outpace the lottery's ability to fully fund the programs, according to O'Leary's proposal to lottery officials.
The plan would require approval of the Georgia Lottery board, but would not require a change to the state's constitution, the Underground partners said. Under the proposal, the gaming operations, essentially electronic slots and card gaming, would be operated with approval of the Georgia Lottery board under the authority of its enabling legislation, O'Leary said.
But approval by the lottery board, appointed by Republican Gov. Sonny Perdue, a teetotaling Christian who has not shown support for gaming, is not a sure thing.
The proposed VLTs are virtual scratch tickets and as proposed would be controlled by the lottery's computer system. Players would receive paper receipts to redeem winnings.
The lottery would own and maintain the machines, while Underground and its partners would maintain and operate the facilities. The lottery would receive half the revenues under the plan, and Underground, which would be renamed, would pay administrative fees to Dover Downs.
As an entertainment destination, the complex would attract new revenues from tourists and conventioneers and would not cannibalize the lottery's current income, O'Leary said. The terminals "tend to be the most entertaining form of delivering a ticket."
Lottery CEO Margaret DeFrancisco was not immediately available for comment.
In an e-mail release, lottery spokeswoman Tandi Reddick said: "We receive proposals, ideas, concepts from sources all over the globe on a fairly routine basis, as do all other lotteries. Many involve new or different methods of selling and distributing lottery products. While every idea may not merit implementation, it is incumbent upon us and our responsibility to review concepts as potential sources of new revenue."
VLTs are used in eight states: Delaware, West Virginia, Florida, New Mexico, New York, Oregon, South Dakota, Iowa and Rhode Island.
Dover Downs started video lottery gaming in 1995. The casino has hundreds of slot machines under the authority of the Delaware State Lottery. Dover Downs also includes a 232-room conference center hotel and a NASCAR race track.
"We have been going around and meeting with the usual suspects of business, civic and community leaders and we believe there's a ground swell of support for this concept," O'Leary said. A casino at Underground could generate 2,000 jobs and billions in economic impact for the city, according to the proposal.
For decades, casinos have been one of the most talked-about ideas for boosting Atlanta's appeal to tourists and conventioneers. Fulton County Commissioner Robb Pitts, a 30-year supporter of gaming, has been a vocal supporter of casino gaming in the city as a driver for economic development in a souring economy.
Though a few bills have been proposed in the General Assembly and the Atlanta City Council has included casino gambling in legislative proposals, action towards casinos has never ventured far beyond cocktail conversation.
Other city and business leaders have quietly said they might support gaming at Underground, though some ideas of a mega casino complex with a massive hotel and transit linkups have been floated for the downtown railroad gulch.
According to a 2007 study by PKF Consulting Inc., just one Las Vegas-style casino in downtown Atlanta could generate $1.7 billion in economic impact, create 10,800 direct jobs, fill tax coffers with $135.3 million annually and add nearly $3 million to the city's hotel-motel tax fund.
A downtown Atlanta casino could lead to a massive redevelopment of the central business district, spanning from near CNN Center along Marietta Street to Underground Atlanta.
Atlanta has been courting companies for conventions and losing to cities with gambling such as Las Vegas and Chicago, some in the hospitality community have said. PKF has said three convention cities in 2005 were also in the top 20 gambling markets.
Las Vegas had $6 billion in casino revenue. Chicagoland, Ind., ranked third with $5 billion, and 16th-ranked New Orleans with $534 million, in 2005, according to PKF.
William Pate, the president and CEO of Atlanta Convention & Visitors Bureau, which markets the city for convention and tourism business, said the bureau has no formal position on gaming.
"If the city and state approve gaming beyond the lottery, then we would market that as an asset as we market all assets of the city," Pate said. "We'd market to grow convention and tourist traffic."
Pate said he did not know how much economic impact of the proposed Underground project, but "anytime you have new news or a new product if you will, it will generate interest."
Underground officials have worked on a plan to bring gaming to the complex for four years, and O'Leary said he was hesitant to bring the plan forward because of potential opposition from within and outside the state.
Several Southeastern states -including Florida, North Carolina, Alabama and Mississippi-have some form of gaming generating $200 million in annual revenue from players hailing from the Peach State alone, O'Leary said.
Many casinos are in the process of expansion and others have been hurt by the recession.
"They're going to try to squash this because it will affect them if they don't," O'Leary said.

Exterior of proposed hotel and casino at Underground Atlanta.