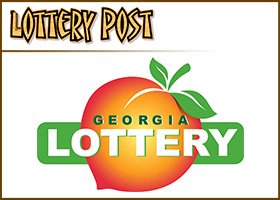 Georgia Governor Nathan Deal said Tuesday he won't oppose legislation that would legalize casino gambling as long as it doesn't "devastate" the state's popular lottery-funded HOPE scholarship program.
"We need to be absolutely certain that if a casino bill passes, it doesn't adversely impact a lottery program for the state," he said. "That is the first big marker – to make sure that we don't devastate what is probably perceived as the most successful lottery program in the country."
The governor's comments on Tuesday come as pro-gambling lawmakers are set to introduce legislation that would allow casinos in Atlanta and several other cities. The proposal will include a needs-based college scholarship to try to win over Democratic support.
Since the measure is a constitutional amendment, it wouldn't require the governor's signature — instead it needs two-thirds support in the Legislature and approval by a majority of voters. But Deal's opposition last year was a stinging blow to casino advocates.
He said then that the gambling industry would have to agree to a significantly higher tax rate than the 12 percent proposed in a previous version of the legislation, urging them to put between 24 to 35 percent of their gross revenue into education.
"I don't think we're going to see any of them take us up on the offer," he said then.
This year's legislation would tax gambling "resorts" at 20 percent and would create a new gaming commission modeled after Nevada's panel that would issue two gambling licenses — one in Atlanta that requires a $2 billion investment and another elsewhere in the state calling for $450 million.
Casino advocates pointed on Tuesday to a recently-released study by the University of Massachusetts that found statewide lottery sales increased last year by about 23 percent in the city of Plainville, where a new slot parlor opened in June 2015.
The governor on Tuesday said he has a "preferable route" for this year's proposal, but wouldn't specify what that is. He did, however, outline to broader ways for lawmakers to earn his support.
The first involves the Democratic-backed proposal to require at least 30 percent of the casino revenue to fund needs-based scholarships. Deal said he wanted to see more money dedicated to the REACH program, a needs-based program that rewards high-performing middle school students.
"It's already a needs-based program we have in place," he said.
And secondly, he supports limits on how many casinos could operate in Georgia.
"It's just common sense to say the more casinos you have, the more it could impact the lottery program itself," he said.
(Click to display full-size in gallery)