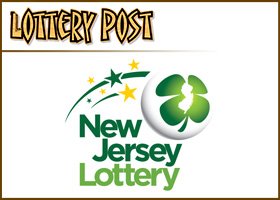 MARTINSVILLE, N.J. — Wanted: The winner of a $2.5 million Pick 6 Lotto ticket.
The Quick Mart on Washington Valley Road has posted a letter from the New Jersey Lottery congratulating the store owners for having sold the top winning ticket in the Dec. 29, 2008, Pick 6 Lotto drawing, but those who work there can't figure out who bought the winning ticket.
"When people ask who won, we say, "We have no idea,''" said Tony Cirelli, a store employee.
The store still has the Pick 6 Lotto winning numbers posted on the lottery machine for the $2,544,745 jackpot, Cirelli said, but so far the winner has not returned to the store.
"We would like to congratulate them," Cirelli said. "You would think that if someone won $2.5 million, they would come in and say, 'Hello'."
The Quick Mart has had a few hundred-dollar and a few thousand-dollar winners here and there, but this is their first $2.5 million winner. Cirelli figures the store hadn't heard from the winner because the ticket holder might have just been passing through the area when he or she bought the ticket.
New Jersey Lottery spokesman Dominick DeMarco confirmed that no one has claimed the winning ticket from the Dec. 29 Pick 6 Lotto drawing. However, he said, it's not unheard of for winners to take their time before cashing in the ticket.
"Quite frankly, it's personal preference — if you want to weigh your options or talk to somebody who knows finance (before claiming the prize)," DeMarco said.
Another example of what DeMarco described is the July 22, 2008, $126 million Mega Millions prize that went unclaimed until early December.
The Lopes family, who bought the ticket at a Newark supermarket, checked the numbers several times before signing the ticket and putting it in a very safe place. They spent several months thinking about their future before taking the cash option, which meant they received $75,499,102 before the 25 percent federal withholding tax kicked in. New Jersey has no state tax on lottery prizes.
The owners of Quick Mart, who were unavailable Friday, will still receive a $2,000 bonus for selling the ticket — even if the winner never comes forward, DeMarco said.
The winner has one year from the date of the original drawing to come forward before his or her prize is forfeited. In 2008, there was nearly $40 million in forfeited New Jersey Lottery winnings, according to an annual audit report.