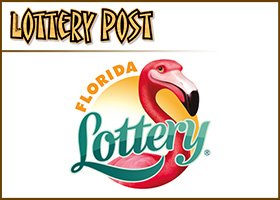 The Florida Lottery's top executive got a dressing-down today from House Republicans for failing to bid out a lucrative contract produce its TV ads, despite a state law requiring the department to start doing so last summer.
The Lottery hired its New York-based ad agency on a month-to-month arrangement on June 30 — one day before language in the state budget took effect requiring the department to put the $3.5 million contract out for competitive bids. The monthly arrangement allowed the Lottery to skirt the law and keep its ad firm, Cooper DDB.
"I'm tremendously disappointed in their efforts to competitively bid the advertising contract in a fair and open way," said Rep. Alan Hays, R-Umatilla, who chairs the House General Government Appropriations Committee. The no-bid deal is "impeding" the Lottery's ability to provide maximum funds for education, Hays said.
Lottery Secretary Leo DiBenigno, fielding hostile questions from legislators, defended the contract. He said he didn't want to "excuse the delay" in meeting the bidding law, but the department has been strapped for time because it was negotiating a new contract for scratch-off tickets and rolling out PowerBall.
"Absolutely, it took too long, but here are the circumstances — they're not perfect, they're not excuses, but they are the circumstances that existed," DiBenigno said.
That didn't cut it with legislators, who noted that the budget language that took effect July 1 specifically barred the Lottery from extending or renewing its current ad contract. The Lottery contract exention run afoul of a "clear, unambiguous legislative directive," said Rep. Charles McBurney, R-Jacksonville.
The Lottery is now in an "informal" bidding process to select a new ad firm, DiBenigno said. From 29 firms that submitted pitches, the Lottery picked seven finalists. The winner will be announced in May.
Even now, though, the Lottery still isn't following the state's formal bidding procedures. Instead, the department is using the loophole for "artistic services," that Attorney General Bill McCollum used to produce his cyber safety TV ads. The attorney general gave that controversial no-bid contract to the same consultants who produced his 2006 campaign commercials.
Choosing an ad firm is subjective, DiBenigno said.
"It requires some flexibility in being able to ensure you can look at a storyboard, some examples of commercials, and come to a very subject conclusion that one is better than other," he said.
Hays, though, was incredulous that the Lottery's bid solicitation didn't follow standard bidding procedures. For example, price wasn't included as a consideration in evaluating proposals. And the Lottery didn't tell ad firms how they'd be judged.
"How could price not be a factor?" Hays said. "How could they consider this a fair process? Do you have a list of objectives by which you determine your top seven and determine to discard the other (22)?"
DiBenigno said price would be a factor later on in the negotiations, after the Lottery determines what firms are the strongest.
"I come to this from the standpoint, you get what you pay for," DiBenigno said. "Sometimes you pay for quality."
On how firms were judged, DiBenigno said he'd have to get back to the committee on the "review process."
The Lottery's current ad firm is New York-based Cooper DDB, a worldwide company that produced the McDonald's "I'm Lovin' It" ads. From June to December, the firm collected $2.1 million through on its month-to-month contract with the Lottery, the Legislature's policy office reported.
Hays noted that, to function, the Lottery needs the public trust. And the department takes extraordinary measures to achieve from, from weighing its lottery balls before and after each drawing to ensure they're equal to having armed guards on site, he noted.
Rep. Ed Hooper, R-Clearwater, said the public "doesn't necessarily have a great amount of faith in their government 100 percent of the time."
"Your department above all, with the money we extract from people $1 at a time, has to kind of rise above that," he said.