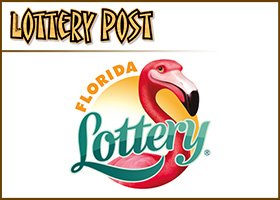 Florida's first lottery secretary called on Gov. Ron DeSantis to veto legislation placing warning labels on tickets.
Rebecca Paul Hargrove, now president of the World Lottery Association, said Florida could set an unfortunate precedent. Should the bill (HB 629) become law, it could hurt lottery-funded programs nationwide.
"The instant scratch-off games have been around for over 45 years, and sales of these games continue to grow every year," Hargrove wrote in a letter to DeSantis, "but more importantly the sales of these games continue to grow funding for good causes every year."
Hargrove said $50 billion worth of lottery tickets get sold each year nationwide. That raises about $10 billion to support various programs benefiting the public.
In Florida, she notes, the Lottery provides funding for public education. Since the program's launch in 1988, some $35 billion has been generated for schools. That includes financing 800,000 Bright Futures scholarships.
Hargrove feels partial to the program in the Sunshine State. In 1987, then-Gov. Bob Martinez tapped her to launch the Florida Lottery, which set first-year records.
She's also run lottery programs in Illinois and Georgia, and currently serves as president and CEO of the Tennessee Education Lottery. The World Lottery Association tapped her to lead the international group during a gathering in Argentina in November.
"During my Lottery career, my focus has been on how best to continue growing the much-needed funding for good causes while doing so with integrity," Hargrove writes.
"I am not aware of any North American Lottery that is required to print a warning message on the front of the instant scratch-off games ticket that is required to occupy 10 percent of the ticket real estate, similar to HB 629."
The Legislature passed the bill based on concerns about gambling addiction. Former Gov. Rick Scott vetoed a similar bill in 2017.
State revenue estimators at one point figured the legislation could result in a $64 million loss for the Lottery in the first full year of implementation. But based on that concern, lawmakers shortened the language for the warning substantially.
The legislation now requires ticket labels read either "WARNING: LOTTERY GAMES MAY BE ADDICTIVE" or simply "PLAY RESPONSIBLY."
Hargrove said if those warnings win DeSantis' approval, it could deliver a substantial negative impact on the entire lottery industry.
"Retailers may not want to carry instant scratch-off tickets due to negative image this warning message conveys about addiction, making retailer recruitment more difficult," Hargrove writes.
That comes not only because of the warning but a loss in marketing space on the ticket face. It could even interfere with security requirements around the bar code.
Ultimately, any loss in revenue for the state also means less money being pumped through the economy by retailers and prize winners.
"The Lottery industry has always proactively addressed problem gambling, through including 'Playing Responsibly' messaging on tickets and advertising materials as well as directly funding problem gambling organizations," Hargrove writes.
"The Florida Lottery is generating over $1 billion annually to good causes in Florida, and I do not want to see this valuable resource and funding stream damaged," she writes.