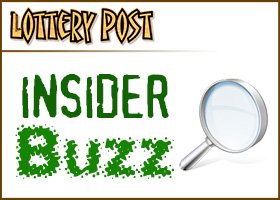 As chief operating officer of the California Department of Finance, Fred Klass gets pitches from Wall Street bankers as often as the rest of us might get cold calls from telemarketers or insurance agents. But when Kathleen Brown of Goldman Sachs came to his office earlier this year and suggested privatizing the state lottery, Mr. Klass listened closely.
It wasn't merely because Ms. Brown happened to be a former state treasurer as well as the daughter of one famous California governor and the sister of another. What really appealed to him was the bonanza that Ms. Brown said the state might snare by leasing its lottery: a cool $14 billion to $18 billion.
Within days, another major investment bank, Lehman Brothers, pitched an even bigger payday: up to $37 billion. Soon, Mr. Klass was studying proposals from a Who's Who of Wall Street firms, all with the same basic premise: lease out the lottery and reap a multibillion-dollar windfall for California's perennially pressed coffers.
"What got people's attention were the big numbers being thrown around," says Mr. Klass. "Those are big-enough numbers that you just have to take a look."
Within weeks of Ms. Brown's initial pitch, Gov. Arnold Schwarzenegger formally proposed leasing his state's 23-year old lottery to an outside operator. Last Tuesday, Mr. Schwarzenegger reiterated his support, urging that money from a lottery sale be used to finance health care reform in his state.
"I think there is so much potential there," he told reporters. "We have gotten numbers all the way up to $37 billion. So I think the question really is, should we not really start thinking creatively here?"
Like shoppers at convenience stores who can't resist placing bets when lotto jackpots get big enough, government officials in at least a dozen states are considering lottery privatizations — what would collectively amount to the biggest privatization of a government enterprise in American history.
Wall Street, positioned to play an important role in orchestrating these deals, is looking at some very big prizes itself. If privatization plans now being considered in four large states — California, Illinois, Texas and Florida — were to go through, Wall Street could conservatively reap a minimum of $250 million in fees alone.
The temptation for states to cash in also cuts across political lines. In the last 18 months, governors in Democratic strongholds like Illinois as well as Republican-dominated states like Indiana and Texas have all made formal proposals to their state legislatures to privatize their lotteries.
Even in New York, which experts say has one of the best-run lotteries in the country, state budget officials are quietly exploring the concept and have asked JPMorgan and other banks for advice on what a possible privatization might offer the state. "We're very early in the process," says one top state administrator who insisted on anonymity because of the discussions are preliminary. "We'd be foolish not to learn more about it, and we have asked some of the banks for more specific ideas."
While cash-hungry states are understandably intrigued by the potential financial windfall from privatizing lotteries, critics say they worry about the possible social consequences. They contend that future growth in lottery revenue, fed by private operators funneling resources into increased marketing efforts and sales outlets, is likely to come from minority and low-income gamblers who already form a disproportionate share of those who play.
Opponents are also concerned that private owners may introduce more video lottery terminals and other faster-paced games that many states restrict because of fears that the devices foster addictive gambling.
"There's no doubt in my mind that if it were in private hands, they'd want to market it more aggressively," says David Ford, a Republican state senator in Indiana who voted against the privatization proposal last February. "The lottery is a regressive tax that pulls money from people. I'm not morally opposed to the lottery or privatization; I just think it's bad policy."
At the same time, advocates for the traditional beneficiaries of state lotteries — public schools and universities — worry that privatization may eventually lead to a cutoff in money for education. In fact, proceeds from proposed lottery sales are already being earmarked for other purposes, such as health care reform in California, cancer research in Texas and to help fill a $41 billion public pension liability in Illinois.
That would be a remarkable turn of events. After all, since the country's first state lottery was introduced in New Hampshire in 1964, the games have been sold as a painless way to support public schools (hough lottery proceeds typically represent a minuscule percentage of states' school budgets).
Gov. Arnold Schwarzenegger
supports leasing California's
lottery to a private operator.
As for Governor Schwarzenegger's plans in California, "the problem is that it's a one-time infusion of cash when we have an ongoing budget shortfall," says Jean M. Ross, executive director of the California Budget Project, a nonprofit watchdog group. "You can only sell an asset once."
For their part, bankers counter that states have a variety of options when it comes to privatization, including an outright sale. More likely, they say, would be a long-term lease arrangement in which a private company takes over a lottery in exchange for an upfront payment to a state and a continuing share of profits. States could also impose restrictions on lottery expansion and new games, although bankers say that this could reduce the value of any deal.
"Both the state and the private operator have responsibilities for the asset," says Carol Rein, who helps direct privatization efforts for UBS. "No one party has full control. There's a joint stewardship."
At the same time, Ms. Rein says, "every asset comes with social issues. A lottery is perhaps more hotly debated than a toll road, but less than a prison."
Although privatization bills failed to pass in Indiana, Illinois, and Texas in the last two years, the governors of those states say they're likely to resurrect the idea when their lawmakers reconvene. And having carefully watched the heated debate in those states, political leaders in California and Florida are taking a subtler approach, getting advice from Wall Street about how to promote privatization to skeptical audiences like editorial boards, state legislators and unions fearing job losses.
The California Lottery had revenue of $3.3 billion in the most recent fiscal year, and it boasts Silicon Valley-worthy profit margins of about 34 percent. Wall Street firms, which already enjoy close relationships with state governments nationwide as underwriters of municipal bonds, stand to earn at least $100 million in fees from leasing the California lottery alone — which is why they have quietly emerged as prime architects of the idea.
Many of the banks have already helped privatize lotteries overseas, in Greece and Italy, and, according to government records and interviews, are turning to well-connected former state officials to advance their agendas in statehouses and governors' mansions.
In addition to Ms. Brown at Goldman Sachs, Lehman Brothers has hired Bradley Tusk, who first pushed leasing the Illinois state lottery as deputy governor there, to sell other states on the privatization idea. In Massachusetts, Mr. Tusk's efforts are being aided by William F. Weld, who served as governor there from 1991 to 1997.
"I've been out of office for 10 years, and I'm working with Massachusetts and a number of other states on the potential for monetizing various public assets including lotteries," Mr. Weld says. "If the states can make more money for education or other causes by having a private company operate the lottery, there's no harm done."
According to Phil Wilson, the secretary of state in Texas, his state's proposal was spurred by an informal chat he had last fall with his old boss, Phil Gramm, the former Texas senator who is now vice chairman of UBS. Called "Project Lonestar" within UBS, a long-term lease of the Texas lottery could generate at least $10.1 billion for the state, according to an internal UBS document obtained through a Freedom of Information Act request from The New York Times.
Whatever the outcome, lottery privatization promises to be a hard-fought business and political battle nationwide, with entrenched supporters and opponents lobbying hard to advance their positions. "These businesses are huge, absolutely huge," says Paul Ryan, head of the infrastructure advisory group of JPMorgan. "But are you willing to disturb the policy equilibrium to release that asset and make money?"
The Indiana Toll Road was sold
to an international consortium
in 2006. It led to a growing
interest in privatizing state
lotteries.
The road to possible lottery privatization began with just that — a road.
In 2005, Chicago leased the Chicago Skyway to an Australian-Spanish consortium for 99 years in exchange for an upfront payment of $1.8 billion. A year later, Gov. Mitch Daniels of Indiana leased the nearby Indiana Toll Road to the same bidder for $3.8 billion. "Lottery privatization in the U.S. really grew out of the Skyway and Toll Road deals," says Mark B. Florian, a managing director at Goldman Sachs.
Although Mr. Daniels is a conservative Republican who previously served as President Bush's budget director, and Gov. Rod R. Blagojevich of Illinois is a moderate Democrat, the most important color in the highway privatizations was green, not red or blue. The money thrown off by the highway deals caught the attention of governors in states that are short on cash and eager to uncover billions in so-called infrastructure plays.
"The needs of the states and the market opportunities will combine to make something happen," predicts Kent Hitch , an investment banker at Morgan Stanley, which is advising Indiana on its lottery deal. "The market forces, rationale and logic are compelling."
Neatly matching the needs of cash-starved states are deep-pocketed buyers like pension funds, private equity firms and infrastructure investors Macquarie Bank and Bab & Brown, both of Australia. Mr. Florian notes that the largest pension fund in the United States, the California Public Employees' Retirement System, announced last month that it would shift 1 percent of its assets into infrastructure investments.
"That may not sound like much, but it's $2.5 billion and that's a lot of money," he says. "It's a watershed. No one in the U.S. has committed this amount of capital to the infrastructure space before."
As monopoly businesses long overseen by state employees with little to gain from an increase in sales, lotteries have what Goldman coolly terms "significant growth potential" in the event of a sale or lease, according to its confidential evaluation of the California Lottery. H. D. Palmer, a spokesman for the California Department of Finance, is even more blunt.
"We have an asset that is underperforming, and what they do is not as effective as the private sector," he says. As for the rules that restrict the state from offering tempting — and possibly addictive — games like scratch poker or video lottery terminals, he says, "We're living in an Xbox world, but these regulations were written when people were playing Pong."
Other officials agree it's time for the private sector to take the lottery reins.
"It appeals to the governor because the state can get out of the gambling business," says Robert Black, a spokesman for Gov. Rick Perry of Texas.
"We're not flexible and agile, especially because lotteries are a retail business," adds John Filan, who, as chief operating officer of Illinois, oversees the lottery there.
Mr. Filan was a close associate of Mr. Tusk, the Lehman banker, when Mr. Tusk was deputy governor of Illinois. Mr. Tusk, who also once worked for Senator Charles E. Schumer, Democrat of New York, says he has not played any role in discussions involving privatizing the Illinois lottery since he joined Lehman earlier this year. But Mr. Filan and Mr. Tusk often echo each other when they assert that private operators can run lotteries more effectively.
For his part, Mr. Tusk, in written memos to state officials, has enthusiastically advised them to bolster the privatization case by cultivating "pundits, legislators who care about what some of these people have to say, and interest groups who are close with these former or current officials."
In a seven-page memo originally prepared for the California state government and which he has shared with Florida officials, Mr. Tusk concluded that there are four major constituencies that will determine the fate of lottery privatization: legislators, interest groups, the media and the public. The Times acquired the document through a Freedom of Information Act request.
"Given that the issue goes before the legislature before it goes to the voters," Mr. Tusk wrote, "the first three audiences are our major targets right now, although the way we influence them clearly influences how the public sees the issue."
Among Mr. Tusk's other public relations suggestions: Visit editorial boards as quickly as possible to "prevent bad, uninformed editorials from appearing (because once they do, getting an ed board to reverse its position, even if they know they had the facts wrong originally, is extremely difficult)."
He advises that the public be encouraged to write or call legislators. "In Illinois," he wrote, "it didn't take a lot of calls or letters or e-mails for legislators to start feeling pressure to support or oppose something." That said, he warned that when dealing with legislators, you risk angering them "if they think you're sending people after them."
"As a result," he added, "this cannot be a paid operation, it cannot be run out of the governor's office, and it needs to be temperate and respectful."
Mr. Tusk and other privatization proponents may have their work cut out for them. A national poll in May by Independent Lottery Research, a Chicago marketing firm, indicates that the public disapproves of lottery privatizations, largely because of uncertainty about how the money would be used. Of roughly 440 people polled, 60 percent thought selling lotteries was a bad idea.
While Wall Street has been dangling large numbers in front of states, the way it values the lotteries varies considerably. Project Lonestar at UBS concluded that the Texas lottery might be worth anywhere from $10.1 billion to $38.4 billion, depending on factors like lease lengths, taxes, growth rates and future cash flows.
In California, a Goldman analysis predicted proceeds of $14 billion to $18 billion from a "full concession." Conservatively assuming no growth in revenues, a Lehman analysis told the state, "Current cash flows are worth a minimum of $16.1 billion for a 40-year lease." But if California could improve lottery performance, Lehman said, it might reap $37 billion for a lease of the same length.
Mr. Ryan of JPMorgan says it's not all about numbers. "You're only telling half the story" if you say you could get $16 billion or $30 billion for an asset, he says. "We're not saying 'sell it, sell it, sell it.'" He says JPMorgan advises states of the risks and the benefits of privatization, merely offering it as one option among many for states looking to raise money. Still, he adds, "if you are going to sell it, make sure you maximize the lottery's value to the state."
Raising margins and, above all, selling more tickets are at the heart of Wall Street's pitches. Goldman's presentation, for example, notes that the California Lottery ranks in the lower half of the pack when it comes to sales per capita, and it suggests that additional retail outlets could increase sales. "This is a retail business — penetration is key," Mr. Florian says. While acknowledging possible social consequences of a lottery expansion, he says that those issues are for state officials to tackle: "We say: 'Here's the financial issue. Here's the policy issue. You decide.'"
Although the brokerage firms say states can require that any privatization deals carry restrictions on new games or enhanced marketing efforts, one leading banker acknowledges that private operators will want to bolster sales. "The private sector will be as aggressive as they can be," Mr. Ryan says. "If you can't do better than the state, then why go through the privatization process at all?"
Mr. Tusk says that while private lottery lessors would increase sales, they wouldn't do it by focusing on the poor. He says private operators might expand state lotteries' appeal to higher-income groups. State employees have little interest in expanding retail lottery outlets because they have nofinancial incentive to do so — but private operators could sell lottery tickets at cash registers in upscale shopping venues.
"We're not talking about selling the asset; we're talking about leasing it and having it regulated by the state," he says. "Before becoming a banker, I was the deputy governor of Illinois. In that role it was clear to me that leasing the lottery was the right public policy because it meant significantly more money for schools."
But as documents from the privatization pitches of Mr. Tusk and other investment bankers also show, the fewer the restrictions imposed by states, the more that private buyers will pay for the lotteries. In the end, that's what concerns longtime lottery analysts like Philip J. Cook, a professor of public policy at Duke University.
"In principle, it's possible to regulate the lottery, even if it's privately run," he says. "But that's going to require sustained will power on the part of state governments, and whether they are going to have that in practice is an open question."
Lotteries for sale
After heavy lobbying from Wall Street, many states are proposing to lease or sell their lotteries to commercial operators. Here are some of the possible candidates for privatization.
(Note: Market value is the estimated price of a state's lottery if it were sold or leased, accroding to investment firms or state officials.)
California
Gov. Arnold Schwarzenegger has proposed leasing California's lottery to a private firm and using the money to help guarantee universal medical insurance. He submitted a 200-page bill outlining the plan to a special session of the Legislature on Oct. 10. Currently, all net proceeds from the state lottery go to finance education.
F.Y. 2007:
Sales: $3,318 million
Profit: $1,163 million
Sales per capita: $91
Market value: $14-37 billion
Illinois
Gov. Rod Blagojevich wants to lease the lottery and has suggested using the money mostly to finance a $41 billion pension liability.
F.Y. 2007:
Sales: $2,021 million
Profit: $622 million
Sales per capita: $158
Market value: $10 billion
Indiana
Gov. Mitch Daniels wants to lease the Hoosier Lottery to a private company for at least $2 billion upfront, plus $200 million a year. The money would be used for life sciences research and college scholarships for students who agree to stay in Indiana after graduation. This year, the idea died in the Indiana Legislature, but it is likely to be reintroduced.
F.Y. 2007:
Sales: $788 million
Profit: $212 million
Sales per capita: $125
Market value: $2 billion
Texas
Gov. Rick Perry is considering selling the Texas Lottery, the fourth largest in the country. UBS estimated that the lottery could be sold for $10 billion to $38 billion, depending on the terms of the deal. Revenue from the sale would go into three different trusts, and the interest from those would fund public education, insurance for low-income residents, and cancer research.
F.Y. 2007:
Sales: $3,774 million
Profit: $1,024 million
Sales per capita: $161
Market value: $10-38 billion
Florida
Gov. Charlie Crist said he wanted state officials to look at the potential lease of the lottery, but he has not formally proposed selling it to a private company. Investment firms have estimated that the state could fetch as much as $18 billion to $31 billion from the sale. Florida faces a severe budget shortfall and views the lottery concession as a way to potentially raise much-needed revenue.
F.Y. 2006:
Sales: $3,929 million
Profit: $2,340 million
Sales per capita: $217
Market value: $18-31 billion
Colorado
Two legislators proposing selling the state lottery to a private firm for about $2 billion, which would finance veterans services, higher education, and open space acquisition. Currently, all of the money from the state lottery goes to state parks, open space purchases, capital construction for schools, and local goverments. The measure did not make it through the Legislature this year.
F.Y. 2006:
Sales: $469 million
Profit: $282 million
Sales per capita: $98
Market value: $2 billion
Washington, D.C.
Although discussions about selling the lottery are in a preliminary stage, officials estimate that the lottery would be worth about $1 billion. The money wouold be used for improvements to bridges, roads, recreation centers, and other city facilities.
F.Y. 2006:
Sales: $266 million
Profit: $147 million
Sales per capita: $444
Market value: $1 billion
Michigan
Gov. Jennifer M. Granholm has discussed the potential sale or lease of the state lottery, but has not made a formal proposal. Proceeds now go exclusively to K-12 education.
F.Y. 2007:
Sales: $2,343 million
Profit: $745 million
Sales per capita: $232
Market value: $14 billion