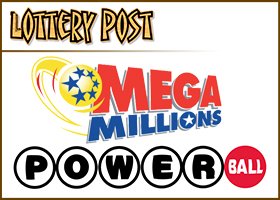 ALBANY, N.Y. — The New York Lottery is seeking to enter the 32 jurisdictions currently selling the Powerball lottery as a way to increase state revenue and stop jackpot seekers from heading to other states to play.
The New York Lottery is expected to get the go-ahead to enter Powerball through a provision in the 2009-10 state budget that allows the state to enter more than one multi-jurisdictional lottery. New York participates in the 12-state Mega Millions lottery.
Lottery Director Gordon Medenica said Thursday it could take up to 12 months to get Powerball operational in the state.
Mega Millions is played on Tuesdays and Fridays. Powerball is played on Wednesdays and Saturdays.
New Yorkers now can go to Connecticut, Vermont or Pennsylvania to play.
The state expects to bring in $11 million in the 2009-10 fiscal year from the new lottery, and $21 million in subsequent years.
Sales of Mega Millions tickets have widely outpaced sales of the state's traditional Lotto game since Mega Millions was introduced in New York in 2002.
"What it would mean is that people would not have to run over to Connecticut or Pennsylvania to buy their Powerball ticket. They can buy them right here," Medenica said.
"Our sense is that people love the big jackpots, and we've seen a situation for some time throughout the country of jackpot fatigue - where it's the bigger jackpots that get people excited," Medenica said.
But some groups warn that expanding the lottery will lead to more problem gamblers.
"Our society keeps relying on gambling more and we haven't been putting enough focus on problem gambling," said James Maney, executive director of the New York Council on Problem Gambling.
The expansion of the lottery is one of the few wins for the state's gambling industry in the state budget. Lawmakers shot down attempts to expand the hours of the state's Quick Draw game and video-lottery parlors, as well as letting the parlors install electronic table games like roulette and blackjack.
Also, legislators rejected a proposal by the Lottery to more aggressively invest the $1.3 billion lottery fund into the stock market.
"I thought it was a bad way to go, especially when you look at our current stock market," said Senate Racing and Gaming Committee Chairman Eric Adams, D-Brooklyn.
Some communities that host the video-lottery parlors are getting their state aid cut due to a new funding formula based on poverty levels. Batavia and Genesee County; Farmington and Ontario County; and Nichols and Tioga County are getting their aid cut by about half.
Saratoga and Saratoga County are losing the roughly $4.4 million they shared in state aid. But some communities are getting the same aid as last year, including Vernon, Monticello and Buffalo.
Yonkers will still receive $19.6 million, which is used to fund local schools.
Thanks to chasingadream for the tip.