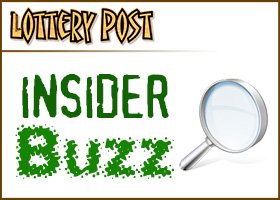 McDonald's Monopoly game makes White House, TN resident a millionaire
When Brandi Futch ordered a cup of sweet tea at a McDonald's restaurant in Goodlettsville, she had no idea just how sweet it would be.
The fast-food order made her a millionaire.
Futch had been playing the McDonald's Monopoly game for three years before she finally hit the jackpot. Customers collect game pieces to win prizes ranging from free French fries to cash.
"I'd won food prizes before but not money," she said. "I never thought I would win. I did all the what-ifs but I think everyone does that."
Futch, 23, of White House was confirmed by McDonald's Tuesday as its first $1 million Monopoly game winner this year. She and her best friend, Brittany Hogan, 23, also of White House, visit the fast-food chain at least once a week.
Two weeks ago, the pair stopped at the Goodlettsville McDonald's, 304 Long Hollow Pike.
"We got our drinks first," Futch said.
Money for car, college
In the passenger seat, Hogan heard her friend say she thought she won a million dollars.
"I was like no way, it's just a fry or something," Hogan said. "But, then we pulled it up on the Internet, and I couldn't believe it. It's been a circus ever since."
First on the millionaire's list is a new car followed by a house, college and investments. Futch works at the Grand Ole Opry but wants to work as a sign language specialist some day.
"We celebrate every time someone wins, but having her win here makes it that much more exciting, not only for Nashville but for McDonald's,'' said James Pelletier, owner of the Goodlettsville franchise.
Futch she still can't believe it.
"I think my parents were more in shock than I was,'' she said. "My daddy just cried."
(Click to display full-size in gallery)
Thanks to Four4me for the tip.