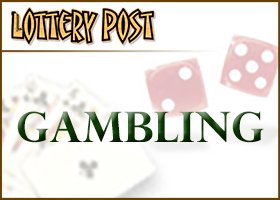 People in the industry like to place little wagers on the weekend boxoffice. They're probably nothing more than five bucks, or a coffee shop lunch if "x" beats "y" this weekend. That sort of thing.
That's about to change, though, in a major way. Soon, everyone will be able to bet on the boxoffice, and make or lose lots of money on the outcome.
Cantor Fitzgerald's Howard Lutnick is right now beta testing something called The Cantor Exchange. Lutnick already operates the Hollywood Stock Exchange, where players trade "virtual" shares of everything including stars, directors, films, etc. (See more below.)
CX, as it will be known, is a different story. Cantor is awaiting regulatory approval before it launches officially. When it does, the boxoffice could become an interesting, maybe even dangerous, game. It's real money, and it sure looks like anyone can play, even studio execs and theater distributors.
From now until December 31, the firm has something called "It Pays to Practice," in which they give traders fake money but convert it into small amounts of real cash winnings.
The trading on this market will go on 24/7, meaning as a weekend progresses, a film's values will go up and down along with investors. For a surprise hit like "The Blind Side," this could be a bonanza.
More importantly, speculating on films' futures will begin six months before their release dates. If CX were live now, believe me, the betting on James Cameron's looming, maybe $500 million, gamble on "Avatar" would be the main focus of the site. And that should prove controversial, because there will inevitably be reports on what a film's perceived business will be even as it's being prepared and marketed.
The effect of all this could be harrowing, to say the least, especially for a studio's finances. PR wars could become intense in a whole new way to spin advance word one way or another.
Hollywood Stock Exchange set to launch real-money stakes
Hollywood Stock Exchange is tentatively set to launch as a real-money commodity exchange April 20.
A spokesman said the exchange is "on track" to begin listing films' boxoffice projections for live trading from that date. HSX filed with the U.S. Commodity Futures Trading Commission for approval as an active trading site in November 2008 and recently entered the final phase of regulatory review.
Since 1998, HSX has allowed just-for-fun traders to buy and sell valueless shares in Hollywood films based on forecasts of what the pics will ring up. Once launched, a new HSX site will list current and imminent movie releases with their projected four-week domestic grosses and allow exchange users to take long or short positions on the films.
A formal announcement about rules and guidelines for HSX users is expected closer to the launch. The exchange hopes to lure hobbyist investors as well as industry professionals, though the latter will be prohibited from improper insider activity.
For instance, distribution execs with access to early boxoffice data will be barred from making trades on the exchange after a film has opened. But film financiers will be allowed to invest in HSX an amount equal to a minority percentage of their total investment in a movie.
Investors wishing to participate in the exchange will buy "contracts" priced at one one-millionth of a film's projected boxoffice, with films to be listed on the exchange from the time productions are announced in the industry trade papers. Trading will begin six months before a movie's anticipated wide release.
HSX is owned by U.K.-based investment firm Cantor Fitzgerald.
"The number of people who visit movie theaters each year and form opinions about a film's success is in the tens of millions," Cantor Exchange president Richard Jaycobs said. "We believe that's the reason the public response to this product has been very positive."
Cantor Entertainment chief Andrew Wing said the exchange targets movie distributors, exhibitors, producers and other investors seeking "an unprecedented public market to create liquidity and hedge their daily business activities."
Until now, HSX revenue has come from industry ad sales and the sale of customer-use data to Hollywood marketing outfits.