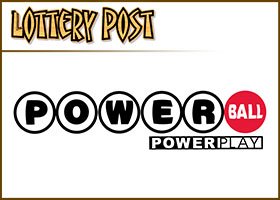 MORRIS TOWNSHIP, N.J. — Someone who bought a Powerball lottery ticket last week at Gene's II Deli in Morris Township, New Jersey, could be a very rich person, but the winner of Saturday's $211.7 million jackpot has yet to come forward.
Lav Patel, a co-owner of the Speedwell Avenue deli and convenience store, said someone had called three times Monday from three different telephone numbers to verify the winning number.
"I don't know if it's the same person," said Patel, who runs Gene's with his cousin, Pinal Patel, and Rudrakant Joshi. Patel said he's hoping the winner is a regular customer.
The store will receive a $10,000 bonus from the state lottery commission for selling the winning ticket, said Dominick DeMarco, spokesman for the New Jersey Lottery.
Saturday's drawing marks the first time a jackpot-winning Powerball ticket has been purchased in New Jersey since the state started offering the game on Jan. 31. The jackpot, which has been growing since Feb. 10, has a cash value of about $101.6 million.
Steven Palmieri, the acting executive director of the New Jersey Lottery, said in a release that Powerball is quickly gaining in popularity.
"With New Jersey selling winning tickets, it is bound to become even more popular in the weeks and months to come," Palmieri said.
The largest solo jackpot win in New Jersey lottery was in 2005 by Harold and Helen Lerner in Rutherford, who won $258 million in the Mega Millions, DeMarco said.
In Gene's, where a wall of scratch-off lotto tickets complements the big-bucks lottery offerings, customers were excited that their local deli had sold a winner.
"They're like family," said Natasha Futrell, who works across the street from Gene's. "I think this is a lucky spot. It's always packed."
Kate Kelleher had tried for Saturday's jackpot with a ticket bought at the deli. "Oh my God, I did (buy a ticket)," Kelleher said. "I looked for a minute. I had one number."
(Click to display full-size in gallery)