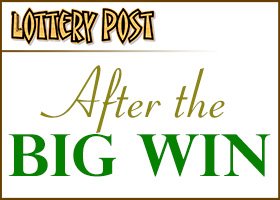 When Jackson Memorial Hospital doctor Shirley Press heard the buzz nine years ago that someone at work had won the lottery, she told co-workers, "That person is going to be such an oddball — they aren't going to fit in anywhere."
She quickly learned that she was the "oddball." Over the following week, the 50-year-old mother of two teenagers and director of pediatric emergency care would try to keep a semblance of a normal life as word spread about her fortune — a lump sum that after taxes amounted to about $17 million.
Did it change her life? Sure, but not in the stereotypical fashion of spending sprees.
Press still works regularly as a doctor at Jackson.
Her children — now grown — are self-supporting.
The lottery winnings helped start one charitable foundation and benefited another.
Press's story was featured this past Sunday at 10 p.m. on The Learning Channel on the show Lottery Changed My Life.
Press was a weekly lottery ticket buyer. "It was like everybody else — a fantasy."
On Sept. 5, 2001, the fantasy would come true. The Jackson gift shop had a long line of buyers coveting the $50 million-plus jackpot. She bought six Quick Pick tickets — the computer terminal randomly picks numbers for the customer — and a Peppermint Patty.
Word spread the next day at Jackson that someone there had won the lottery.
Press returned to her Miami Beach home that night and hunted around for her tickets.
"I finally found the tickets in my lab coat."
Press compared the numbers — 3-9-10-24-33-35 — with The Herald's lottery report, and they matched.
"Oh, my God — my eyes were bugging out back and forth," she recalled. "I announced, 'I think I won the lottery.' "
Her husband, William Rapoport, didn't believe her. Her daughter Sarah asked to see the ticket and the newspaper. Confirmed. Sarah screamed.
Press' lawyer told her to make copies and put the original in a safe deposit box.
The next morning Press went to the Miami Beach library and made copies, then went to work but said nothing to co-workers.
That weekend, she told a few close friends and relatives.
On Monday night, the lottery commission called her lawyer to confirm she had won. The next morning was Sept. 11, 2001.
"I felt so horrible," Press said. "I have this good thing happen to me and this tragic thing happened to the world."
Later that week Press drove to the lottery office in Tallahassee. She returned to work a few days later.
"Most people were shocked," she said. "Most of it was good. Mixed emotions — happy for me, sad that it didn't happen to them."
Some grumbled about why a doctor — married to an optometrist — needed to win.
"I am the first one to say, 'You're right.' Did I deserve to win? No. Nobody deserves to win, or everybody deserves to win. It's random."
Press initially said she wouldn't quit her job. About 10 months later, she resigned as director but kept working part time as an attending physician in the pediatric ER. Now 59, she averages a day a week.
"This is my identity — I am a physician," she said. "I still have the motivation to help people."
When Press won, one of her main goals was to not have the money change her children. Press had grown up poor in Camden, N.J., to Holocaust survivor parents.
Her father was a grocer and her mother was a saleswoman and a nursery school teacher.
"I had extreme motivation to be a doctor," she said.
After she won, Press and her husband put away much of the money in investments and for their children's college and charitable gifts. Press started a foundation to pay for uninsured medical expenses for Holocaust survivors that is run by the Greater Miami Jewish Federation.
They have helped their children, now in their 20s, but both must work to support themselves.
"We insist on that — that was one of our goals to make them self-sufficient and lead a normal life," she said.
Her son works at a resort in the Keys and her daughter works as a manager at Cornell Medical School.
Press and her husband moved to a 2,900-square-foot home in Hollywood, and she drives a Toyota Camry hybrid.
Reducing her work schedule let Press turn her attention elsewhere — she is a board member of the Jackson Memorial Foundation, the fundraising arm of Jackson Health System.
Press also learned that money isn't a solution to life's biggest curveballs. In 2008, her husband, who was born with a genetic liver disease wound up at Jackson. Doctors told him if he didn't get a transplant, he would die in two weeks. He got the transplant.
"He was saved by Jackson," she said.
When Press was moving her mother into a retirement home a couple of years ago, she thought about what is left of a person as they get older and die. Her mother, who is still alive, was part of the Shoah Project, which archives the memories of Holocaust survivors — so Press has five hours of videotape of her mother's story.
That prompted Press to think about her own legacy. She started to write her life story.
Earlier this year, a producer with The Learning Channel called Press and asked if they could tell her story. She figured that it would be a good way to promote a book she is fine-tuning with an editor and shopping to agents.
Among the lessons Press said she learned from winning the lottery: "Money does not solve all your problems, but it does help. Friends and family are more important than having a lot of money. My calling in life remains to help people."
(Click to display in gallery)
Thanks to Justin for the tip.