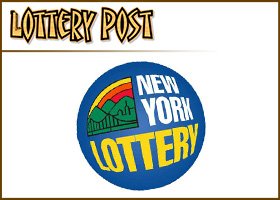 NEW YORK — A retired New York transit worker is a big winner, but it took some detective work to find out just how big.
$14 million, it turns out.
The New York Lottery on Friday revealed the tale of Milledge McCassell, 72, of Laurelton, in hope of delivering a moral to the story.
McCassell on Aug. 26 took unsigned tickets he bought a day earlier to the Dynasty Deli and Grocery in Jamaica, Queens, to check for possible prizes.
He checked them himself on a store scanner, which for one ticket flashed "Big Winner."
"I knew it was a big prize winner," McCassell said. "I just didn't know how much."
McCassell took the ticket to the store clerk, who allegedly scanned the ticket and told McCassell it was no big deal.
McCassell tried to get the clerk to return the ticket, but he was told it had already been tossed or lost.
He left the store empty handed to get help.
"I knew something wasn't right so the next day, I went to another retailer I trusted and together, we called the Lottery to file a complaint."
The trusted retailer, according to the New York Post, was Hussein Mesed, owner of the Ideal Stop, Dairy and Grill in Laurelton.
Officials said the Lottery security investigator in cooperation with New York State Police investigators interviewed store personnel at Dynasty Deli and examined proprietary data taken from the store's Lottery computer soon after receiving McCassell's call.
"The Lottery used the many resources at its disposal," New York Lottery Director Gordon Medenica said. "The combination of old-fashioned detective work and advanced ticket safety features built into our new computer system made it very clear to us early on that someone had a $14 million motive to try to scam Mr. McCassell out of his jackpot prize."
Confronted by the data, McCassell and the investigators, the clerk "miraculously . . . found the missing ticket," said a New York State Lottery official quoted by the Post.
"It was a long, panic-filled day, but I got my ticket back," McCassell said. "Now, I'm anxious to get my money."
Instead of the $14 million, McCassell elected to receive a lump-sum payoff of $8.7 million, giving him $5.5 million after taxes.
"We are very thankful Mr. McCassell's story had a happy ending," Medenica said, delivering the moral to the story. "But, this should serve as a wake up call to all New York Lottery players who may not see the value in signing the back of their tickets. Lottery tickets are bearer instruments, just like paper money. Customers are their own first line of defense against would-be prize scammers. You can safeguard your prize, whether it's $14 or $14 million, by simply signing your ticket."
The Lottery recently rolled out a computer system, including ticket checkers at all retail outlets that allow customers to check their own tickets, even instant scratch-off tickets, for potential winners. The Lottery also installed a new generation of retailer computers, which generate tickets for all Lottery draw games and are also used by retailers to check for winning tickets.
Medenica credited the numerous security features made possible by the new computer system with helping the Lottery track McCassell's case.
The Lottery suspended the license of the Dynasty Deli, removed the equipment used to generate game tickets as well as the store's instant ticket inventory.
The matter was referred to the Queens District Attorney's office for further investigation and to determine if any charges would be filed.