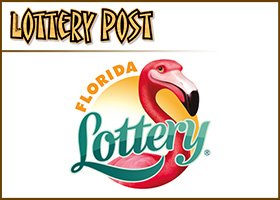 The real winner says she has played the same number for years
A Florida man's story to get his hands on $14.5 million in lottery winnings has been shredded.
Chris Gooden, 31, had claimed that he put a winning lottery ticket in the shredder by mistake last month and that he literally only had shreds of evidence that he was the true winner of the Sept. 22 Florida Lottery drawing.
The story seemed like a tragedy until the real winner, a 70-year-old retiree, came forward with the winning ticket.
Jean Land turned in her ticket to get her share of the $29 million drawing. Another winning ticket was already turned in from South Florida.
What took so long for Land to realize she was the rightful winner is unclear, but she nearly lost out after Gooden came to the press with a truly unbelievable story.
The Fort Walton Beach man said he went to the gas station where the winning ticket was sold a few days before the drawing to fill up his truck and play the lucky numbers he found on the back of a the fortune cookie message he ate at lunch. The winning numbers were 3-4-5-7-19-30.
Gooden told the Northwest Florida Daily News he watched the drawing and then celebrated his win, but couldn't figure out where he put the ticket.
After he realized what might have happened, Gooden said tore into his shredder but could only retrieve the line that read "7, 19, 30." He couldn't find the rest of the tiny pieces of the ticket, he told Lottery officials.
"My heart just sunk," he told the local paper. "I just sat there feeling real stupid."
We wonder how he feels now?
As for the real winner, Land has played the same number with seven other girlfriends for years and their patience paid off. The group will split $9.2 million after electing to take a lump some payment.
Gooden will be stuck looking at fortune cookies and digging through shredders.