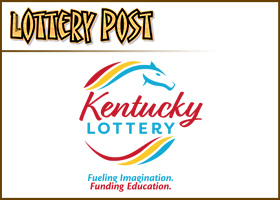 Lottery cites extra player security as benefit
New terminals will soon be in place at all Kentucky lottery retailers which will provide smoother and safer transactions for players.
The new equipment began rolling out in October of last year, and crews across the state have nearly completed converting more than 2800 retailers to the upgraded technology. The new devices include touch-screen terminals connected via satellite to the lottery's Louisville headquarters.
Two components of the new terminals will allow players to better know if their tickets are winners and how much they've won.
"Players will see a stand-alone ticket checking device that will allow them to see if they've won a prize — and if so, how much — before they present their ticket to the clerk," said Kentucky Lottery Chief Operating Officer Marty Gibbs. "This device currently works on all of our online games, and it will also read new scratch-off tickets that have been launched after the first of the year."
In addition, a new LCD monitor in most retailers will allow players to see what they've won (within cashing limits for the store) when a ticket is validated. The monitor will also provide information such as jackpot updates, messages about new games and even emergency Amber Alerts.
"At the bottom of the screen, a message will appear showing players the prize amount of a winning ticket that was just scanned by a clerk for payment," Gibbs said. "This is yet another layer being added to the process to help players be assured that they're receiving the prize they're due."
"The contract we signed with GTECH allows us to provide new systems with state-of-the-art equipment at rates very close to or even less than what we were paying just last year," Kentucky Lottery President and CEO Arch Gleason. "We will be able to create even more fun and entertaining games, and provide greater innovation and more efficient service to our retailers and players."