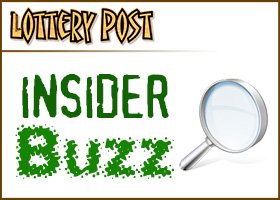 In February 2008, Kendrick D. Francis won a 10,000-to-one bet on the Pennsylvania Lottery's Big 4 game for a payday of $532,000.
But, federal prosecutors in Delaware said, that apparently wasn't enough for Francis, a Wilmington resident, who then conspired with a convenience-store operator to hide his winnings and make it appear a number of other people had won instead to avoid federal taxes.
This month, the U.S. Attorney's Office for Delaware filed felony conspiracy and tax evasion charges against Francis and Chirag R. Patel, each of which carries a maximum penalty of three years in prison and a $100,000 fine. According to court papers, the 50-year-old Francis was such a regular lottery customer at Conley's Market in Woodlyn, Pa., that he was allowed to phone in his orders for lottery tickets and pay for them the next day.
And on Feb. 23, 2008, Francis phoned in an order for 360 tickets, at 50 cents each, all with the number 4177.
Two hundred of those tickets were played "straight" — meaning it had to be an exact match to win — and 160 tickets were "boxed," in which any sequence of those numbers would pay off, but for a smaller amount.
According to criminal information filed against the pair, Patel offered to help Francis in cashing in the 200 "straight" tickets to avoid owing taxes on the full jackpot.
In exchange for a $50,000 "fee," Patel had others — for several hundred dollars per ticket — cash in the winning tickets over the next month at Conley's Market or a nearby gas station, according to prosecutors.
Court papers claim the men later lied on their 2008 tax returns, with Patel failing to claim the $50,000 "fee" as income and Francis failing to acknowledge $249,500 of his lottery proceeds as well as claiming a $90,000 debt for the year due to "gambling losses."
It is unclear in court papers how law enforcement became aware of the scam, and Assistant U.S. Attorney Lesley F. Wolf declined comment this week, as did Patel's attorney, Edmund "Dan" Lyons.
Francis' attorney, John Malik, said his client was "overcome by his tremendous luck" at winning the lottery but his enthusiasm "led to some very bad decisions" about trying to avoid his tax responsibility.
Malik said his client has hammered out an agreement with prosecutors and plans to plead guilty and accept responsibility for his actions.
A date for Francis to enter a plea has not yet been set.