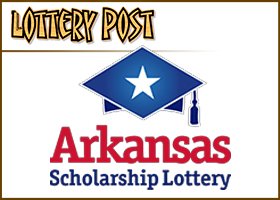 Move designed to give legislature more direct oversight
LITTLE ROCK, Ark. — The legislative committee that oversees the Arkansas Lottery would be dissolved under a bill filed Monday.
Senate Bill 365 by Sen. Larry Teague, D-Nashville, would repeal language in the state lottery law that created a 12-member legislative oversight committee on the lottery.
Teague's bill would require the Arkansas Lottery Commission to submit contracts, rules, reports and other information to the Legislative Council for review. The Joint Auditing Committee, the House and Senate committees on education and the Personnel Subcommittee of the Legislative Council would review lottery matters relevant to those committees.
Teague said he decided to file the bill after a 2010 audit of the lottery found numerous problems with internal controls.
"I want the Legislature to have more oversight," he said Monday.
Sen. Johnny Key, R-Mountain Home, who recently was appointed co-chairman of the oversight committee, said he had not read the bill, but he had known Teague planned to file it because of "some concerns he had."
"It's certainly not anything directed at me or the committee," Key said. "It's just the process. I'll read it and see what he is trying to accomplish."