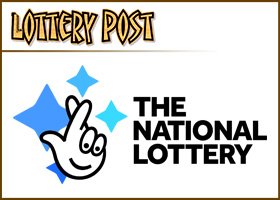 UK National Lottery operator Camelot said a new-look Thunderball game and two special UK Millionaire Super Raffles have helped it achieve record ticket sales this year.
Camelot, which runs games including Lotto and National Lottery scratchcards, said it expects sales for the year to March 31 to hit £5.7 billion (US$9.3 billion), breaking the previous record of £5.5 billion set 13 years ago.
The group said the strong performance came at a time when most lotteries worldwide are reporting static or declining sales and came after its best-ever third-quarter sales performance.
Camelot, which is owned by the Ontario Teachers' Pension Plan, was awarded the National Lottery franchise in 1993 and sells tickets through 28,500 retailers across the UK.
It said the new Thunderball game, which is similar to the core Lotto game, had been popular after its re-launch in May with a bigger top prize of £500,000. The UK Millionaire Super Raffle, held twice in November and on Christmas Eve, also helped sales and created 10 millionaires and 25 millionaires respectively.
Dianne Thompson, Camelot chief executive, said: "This year's performance reinforces our position as one of the world's leading lottery operators and ensures that the National Lottery remains one of the world's most consistently successful operations of its kind."
Total National Lottery sales have increased by 17.9% since 2002, Camelot said, while the number of players has grown by 5% in the last five years.
Payouts to good causes will hit £1.5 billion in the financial year, while prize money will reach £2.9 billion. Retail is still the company's largest sales channel and the company expects to grow sales by 3% in the next financial year.
Earlier this week, Camelot's hopes of offering extra services were dashed after regulators refused the move due to serious competition concerns.
Camelot had been fighting to overturn a provisional decision by the National Lottery Commission (NLC) last July to block proposals to provide mobile phone top-ups and electronic bill payments. But the NLC said that, following legal advice, it believed Camelot's plans would breach European competition law.