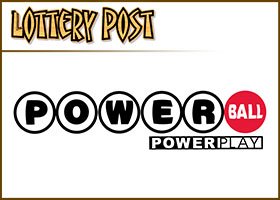 Largest Powerball jackpot in 10 months
By Todd Northrop
Just a week after the Mega Millions lottery had players across America scrambling for tickets for a mega jackpot, the Powerball multi-state lottery game is poised to do the same thing.
Saturday night's Powerball drawing was the 10th consectuive drawing without a top prize winner, increasing the next jackpot to $218 million, with a lump-sum cash option of $109.9 million.
The next drawing will take place Wednesday at 11:00 pm Eastern Time (8:00 pm Pacific). The winning numbers will be published at USA Mega (www.usamega.com) minutes after the drawing.
The last time the multi-state Powerball jackpot reached the current level was on June 2, 2010, when a $262 million jackpot was taken down by one ticket sold in Ohio. The winner later claimed the prize anonymously as a $134.9 million lump-sum cash payout.
The Powerball lottery results Saturday were 6, 22, 34, 43, and 45, with Powerball number 23. The Power Play number was 2.
Even though there was no jackpot winner, nine players matched the first five numbers for a $200,000 prize: 1 from Colorado, 1 from Connecticut, 1 from Florida, 1 from Indiana, 1 from Kentucky, 1 from New Jersey, 1 from New York, 1 from North Carolina, and 1 from North Dakota.
Two of the second-prize tickets, from North Carolina and North Dakota, were purchased with the Power Play option, so their prizes will be automatically increased to $1 million each.
For an extra $1 per ticket, players can purchase Power Play, which increases any non-jackpot prize the ticket wins by the Power Play number drawn that evening. In the event of a second-prize win, Power Play always multiplies the prize by 5 times.
Powerball is played in 42 states, plus the District of Columbia and the U.S. Virgin Islands. Drawings are Wednesdays and Saturdays at 11:00 p.m. Eastern Time.