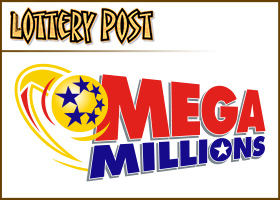 By Todd Northrop
JEFFERSON, Ohio — A lucky group of 22 co-workers were at the Ohio Lottery's Youngstown office Monday to claim their share of last week's $99 million Mega Millions jackpot.
The Ohio lottery said most of the 22 work for KraftMaid in Jefferson, Ashtabula County, midway between Cleveland and Youngstown. The majority of the winners work together in the logistics and customer service departments at the cabinet making company. The group has been playing the lottery for several years.
Each winner will get about $2 million after state and federal taxes are subtracted. According to the lottery, the 22 lucky winners opted for the cash option, and should receive their prize checks in about four weeks.
The winning ticket was purchased at a Speedway in Jefferson, about 43 miles north of Warren, and about 10 miles from the Pennsylvania border.
Speedway receives a $99,000 bonus for selling the winning ticket.
As a group, they said they were still in shock and paying off bills was top-of-mind for each of the winners.
The 22 winners are:
Arnette Badanjek of Southington
Germaine Bolden of Mentor
Thomas Bolden of Whitmore Lake
Jennifer Brown of Chardon
Kahemba Butler of Warren
Jennifer Carpenter of Dorset
Lynn Clifton of Rome
LaDawn Cramer of Garrettsville
Susan Durman of Huntsburg
Cheryl Getzy of Concord
Joni Hardin of Jefferson
Kathleen Holesko of Newton Falls
David Hostetler of Middlefield
Beverly Kaser of Garrettsville
Marjorie Langreder of West Farmington
Chastity Lewis of Niles
Margaret Lindic of Burton
Denise Moss of Garrettsville
Donald Rosette of Aurora
Kimberly Wallace of Middlefield
Michael Weaver of Burton
Dennis Wolford of Southington
Friday's ticket was the 16th Mega Millions jackpot ticket sold by an Ohio Lottery retailer since the state joined the game in May 2002.
The lottery says the odds of winning the jackpot were 1 in more than 175 million.