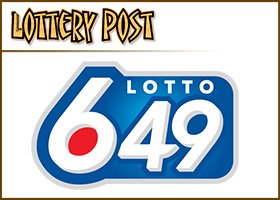 WINNIPEG — The lottery gods have handed a man more than $90,000 in winnings — but only after an alleged ticket thief was denied the same prize.
In a strange case the likes of which lottery officials say they haven't seen in more than 10 years, a gas station clerk has been arrested and charged with stealing a customer's Lotto 6/49 tickets then tried to claim the prize after one ticket hit it big.
"There's some incredible uniqueness to this one because a ticket that was stolen ended up with a prize in excess of $90,000," said Const. Jason Michalyshen, a spokesman for Winnipeg police.
"That is rare. We really haven't had anything major like this since some time in the '90s," said Andrea Marantz, a spokeswoman for the Western Canada Lottery Corp.
The story began when a 61-year-old man bought a 6/49 ticket July 14 that was good for five draws. On the third draw, the man won $5 and went to claim it at a gas station. When the clerk gave the man his winnings, he did not give him a replacement ticket for the two remaining draws.
"The employee pocketed the two tickets and hung on to them," Michalyshen said. "The victim didn't initially realize what had transpired."
When the next draw was made July 27, the ticket's numbers hit for $90,641.
The clerk went to claim his prize a few days later, but lottery officials were suspicious of his answers to their standard claims questions.
"The bar code on the ticket gives us very complete information about it, and we ensure the information we get from the winner matches the factual information," Marantz said.
Manitoba Lotteries and the police began investigating the case, and managed to not only discover the alleged scheme but also locate the legitimate winner, who has since been given his prize. The clerk was arrested Aug. 25.
The suspect was never given any prize — unless you count one charge each of theft and fraud.