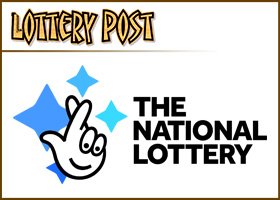 Where's the map?
By Todd Northrop
In a confounding twist of logic and reason, the UK National Lottery announced the creation of a 'Millionaire Map' that plots the number of winners in each region, but did not publish the map.
According to the UK Press Association (UKPA), the so-called 'Millionaire Map' plots the locations for all 2,715 millionaires created by the lottery since 1994. The North East of England and Wales are the two top locations.
The UK National Lottery or its operator Camelot did not respond to Lottery Post's request to see the map.
A National Lottery spokesman is quoted by the UKPA as saying, "The map shows that more millionaires have been created in London, the Midlands and across the South East of England; however, statistically the North East is the luckiest part of the UK based on the number of winners versus the adult population."
Even though we can't see the map to verify the claim.
"We are constantly asked what is the secret to winning, and everyone wants to know where is the luckiest shop, village, city and so on. This map gives a fascinating insight into the spread of our many millionaires and multi-millionaires around the UK but the fact remains anyone can win — it's a lottery," the National Lottery spokesman said.
And lottery players might be fascinated too if the map could be seen.
The unseen map was commissioned to mark Tuesday's EuroMillions roll-over which is expected to reach an estimated £138 million (US$218 million), the fifth biggest jackpot ever offered in the UK.
The Millionaire Map, we are told, includes both public and anonymous winners over the past 16 years, and is based on the number of millionaires created per adult population.
In North East England, a total of 164 millionaires have been crowned, which amounts to one in 14,211 North East residents.
Although Wales has accumulated a greater number of millionaires — 179 — it has a slightly lower rate of top prize wins, at one person in 14,502.
Third in the rankings is Yorkshire, with 272 lucky players winning prizes exceeding one million pounds.
The region with the fewest millionaire jackpot winners was Northern Ireland, where around 53 seven-figure or more winners were created.
(Click to display full-size in gallery)