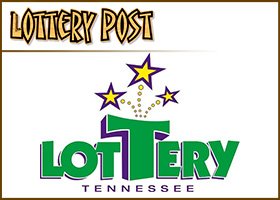 NASHVILLE, Tenn. — Tennessee state Senate minority leader is calling on fellow lawmakers to find ways to increase lottery revenues instead of cutting back on the scholarship program, while Gov. Bill Haslam has assigned his staff to consider a broad range of options for stabilizing the game's finances.
Jim Kyle, D-Memphis, said in a letter released Wednesday that while the Tennessee Higher Education Commission estimates that the lottery will deplete its sizable reserves by 2024, it also says annual losses could be stemmed with an 8 percent increase in ticket sales.
The senator also questioned the urgency for making changes when the lottery has more money in its reserves than it spends each year.
"I don't know a single person with more money in their savings account than they spend in a year who considers themselves broke," he said.
Haslam, a Republican, told reporters after a speech to a Nashville business group that the lottery needs to be self-sustaining.
"It is an issue that we are spending more than we're bringing in, and we can't keep doing that in kicking the can down the road," he said.
Haslam said he's asked his staff for a comprehensive look at neighboring states' lotteries to see if they might offer ideas for improvements in Tennessee. The governor did not rule out possible efforts to boost revenues ranging from allowing debit card purchases to smaller commissions for ticket retailers, but stressed that wants to hear "the arguments pro and con" before making a decision.
"By the time the Legislature comes around we'll have a voice in all that," Haslam said.
Retailers currently receive a 6.5 percent commission on lottery sales and tickets can only be purchased with cash.
"The technology has changed but we're still a cash business," Kyle said. "Since the passage of the lottery, debit cards have become a common method of payment but we don't allow them to buy a lottery ticket."
A special legislative panel has been appointed by Senate Speaker Ron Ramsey, R-Blountville, to consider changes to the lottery scholarships. One proposal floated during the Senate Lottery Stabilization Task Force's first meeting last month was doing away with the ability for high school students to qualify for scholarships through their ACT scores alone.
Currently, students must earn either a 3.0 grade point average or score a 21 on their ACT to qualify for a scholarship worth $4,000 at four-year schools.