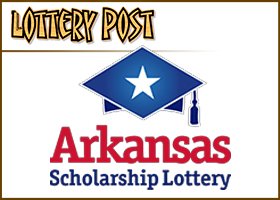 LITTLE ROCK, Ark. — Outgoing Arkansas Lottery Director Ernie Passailaigue gave his last scheduled report to state lawmakers today, as the lottery's internal auditor said new questions have arisen about Passailaigue's travel reimbursements.
Michael Hyde told the legislative committee that oversees the lottery today that he has referred to the Division of Legislative Audit "a few things that came up."
"It was of a nature that I felt like it needed to be investigated," he said.
Hyde mentioned the matter in answer to a legislator's question about the state of the lottery's internal operations. The committee did not press him for details, but Hyde told reporters later that "several issues" regarding the documenting of travel by Passailaigue and David Barden, the lottery's vice president of gaming operations, came to light several weeks ago.
Legislative audit said last year that Passailaigue, Barden and other lottery employees had not properly documented their travel when filing claims for reimbursement. Hyde has said previously that steps were taken to address the problem.
Hyde said today he did not know if any rules had been broken.
"There were just some things that came up that we had questions about, and the audit committee (of the Arkansas Lottery Commission) made the decision to let Legislative Audit look at it," he said.
The Lottery Commission and its committees are required to hold public meetings under the Arkansas Freedom of Information Act, though certain matters can be discussed in executive session. Hyde was asked if the decision to refer the travel issues to the Division of Legislative Audit was made in an executive session.
"No, I just contacted the committee members individually," he said.
State Rep. Barry Hyde, D-North Little Rock, no relation to Michael Hyde, expressed frustration when told by a reporter that the issues involved travel.
"That was one of the items in last year's audit, and this committee specifically addressed Mr. Hyde to look into each of those issues and report back to us monthly, make sure that these issues are being resolved correctly and with finality," he said. "Then now, 12 months later, without any ill report over the course of the year, he's going to come back and say they still have travel problems?"
Michael Hyde said he did not tell the oversight committee about the issues when they first came to light because "it's just something that needs to be looked into. It's not conclusive."
Passailaigue and Barden did not immediately return calls this afternoon seeking comment.
Passailaigue, a former South Carolina lottery director who was hired as Arkansas' lottery director in June 2009, will leave the post Oct. 7. He told the legislative oversight committee Thursday that running Arkansas' lottery has been "a labor of love." He praised the committee members for their work.
"You've asked the right questions, you've asked the tough questions," he said.
Rep. Mark Perry, D-Jacksonville, co-chairman of the committee, thanked Passailaigue for the work he has done for the students of Arkansas who have benefited from lottery-funded college scholarships.
"We will miss you," Perry said.
Asked by reporters why he is resigning, Passailaigue said he wants to enjoy the years he has left.
"Last time I checked, I was 64 years old," he said. "I pick up the paper, see people dying my age. I said, you know, I've got 11 grandchildren and seven children, so God has blessed me."
He said no one asked him to resign and he did not feel pressured to leave.
Asked if he is retiring permanently, Passailaigue said he has no plans "right now" to work again. Asked specifically if he might go to work for a lottery vendor, he said, "You know, you folks need to look forward and not behind."
Passailaigue has been a lightning rod for controversy as lottery director. Among other things, he has been criticized for awarding compensatory time to himself and other non-eligible employees, for an audit report that cited numerous problems with the lottery's management and accounting practices and for a $100,000 penalty from the IRS for overdue taxes. The lottery is appealing the penalty.
He told reporters today that "you wish you could correct mistakes," but he would not change his decision to come to Arkansas.
Responding to a question about his legacy, he said, "You'd have to ask the 33,000 or so students you've got on lottery-funded scholarships and their families whether they think that's a positive thing."
In his report to the committee, Passailaigue said sales for the first two months of the fiscal year that began July 1 were about $732,000 below projections, but he hoped sales would be "back up even" in the September report.
Passailaigue said several new developments are on the horizon, including Arkansas 50/50, a raffle game that will launch Saturday and will pay out 50 percent of sales as prizes. Tickets will be $5.
Also, starting Jan. 14, Powerball tickets will go from $1 to $2 and prizes will increase. Passailaigue said that if the Powerball changes are publicized effectively, sales could increase by 35 percent.
"The good news is, I think, the sustained ability of this lottery to be $100 million-plus (in profits for scholarships)," he said.