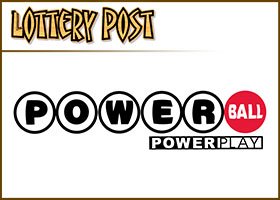 Someone out there has the other ticket worth $200,000
David Lee Franey owns four Franey's Food Mart locations in Owensboro. From time to time, one of his clerks will misprint a Kentucky Lottery ticket. "Instead of going through the hassle of filing paperwork for a $1 ticket, I just always tell my clerks to tape them on the side of the terminal and I'll eat the cost myself," Franey said.
Little did he know yesterday that a $200,000 winning Powerball ticket had been taped to the side of the terminal at his Carter Road location for two days.
Franey said a player came into the store and asked for a Powerball ticket using the "Play It Again" feature. This feature allows players to present a ticket from a previous drawing and buy a new ticket with the same numbers for an upcoming drawing. "The clerk said when she initially scanned the ticket, there was a delay so she scanned it again," Franey said. "Since she scanned it twice, there were two tickets printed — but the player only wanted the one they'd initially asked for, so she taped the extra one on the side of the terminal for me."
After learning that a pair of $200,000 winners had been sold at the store, Kentucky Lottery security investigators initiated a series of procedures performed at any retailer that sells such a large winning ticket. "During the course of their work, one of the store employees pointed out a ticket taped to the side of the terminal and said it had been printed on the same day the winning tickets had been sold," said the Kentucky Lottery's Senior Vice President of Security Bill Hickerson. "Our investigator looked at the ticket, laughed, and told them it was a $200,000 winner."
Franey was shocked when he learned the news. "I've been getting these tickets every so often for years and never really won anything," he said at lottery headquarters where he came to pick up his check. When asked if he had any plans for the money, Franey smiled and said no. "I'm not an extravagant guy. I'm a saver," he said.
The Kentucky Lottery's operating statute has no provision that would prevent a lottery retailer from buying a ticket and winning a prize.
There is still one other $200,000 winning ticket from the store that has yet to be claimed. Kentucky Lottery officials say they have not been contacted by anyone claiming to have the ticket. The white ball winning numbers on the ticket from the December 14 drawing would be 2, 24, 46, 52 and 56. Players have 180 days from the date of a drawing to claim their prize.
(Click to display full-size in gallery)