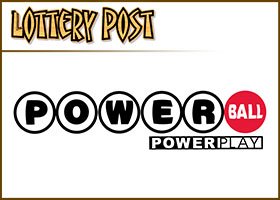 Won $19.12 million from Saturday night's Powerball drawing
Knott County native and Louisville resident Muncie Meade is Kentucky's newest multimillionaire. The 24-year-old lawn service owner today presented a $19.12 million winning Powerball ticket at Kentucky Lottery headquarters.
Meade has been lucky at lottery play recently, and another smaller win led to this major jackpot. "I bought a $10 scratch-off ticket last week and won $250," he said. "I took my winnings and bought a $5 Powerball quick-pick ticket." It was this ticket which netted him the jackpot from Saturday night's drawing.
"I got up Sunday morning, and while I was still in bed I opened up my laptop and checked the lottery's website to see the winning numbers," he said. "I kept looking at the screen and at my ticket, and I couldn't believe what I saw."
Meade then told his fiancé, 24-year-old Allyson McCormick, the big news. "I thought he was joking," she laughed. "I kept looking at the date and at the winning numbers. People talk about how your chances of winning are like getting hit by lightning, and I couldn't believe what was happening."
In order to make sure he was the winner, Meade went back to the retailer where he bought the ticket to have it checked. "The clerk scanned the ticket, the screen said 'prize exceeds cashing limit', and I knew I had it," he said.
Sleep was not on the agenda for Meade last night. "The ticket stayed in my shirt pocket all night, and there was no way I could sleep," he said. He showed how creased the ticket was, which he said was the result of him opening and closing it so many times to check to make absolutely sure he was the winner.
Meade is a huge University of Kentucky basketball fan, and joked that he'd hoped UK basketball coach John Calipari could have handed him the big four-foot-long ceremonial check.
Meade comes from a humble beginning, "a hard life," as he said. The four boys in his family are two sets of twins, and their mother passed away when he was 16 years old. She died following injuries sustained in a coal mining accident. "We've all four been on our own ever since then," Meade said, "and I have to believe mom was looking out for us on Saturday night."
As for the money, Meade plans to invest in his lawn care business (New Leaf Lawn Care), and to buy each of his three brothers their own home. The rest will be invested, he said, and he and Allyson will soon start to plan their wedding.
"She used to get on me about buying lottery tickets," Meade said with a smile. "I think she's cool with it now."
Meade chose to take the cash option for his winnings, meaning his payout was $9.56 million. After 25% federal and 6% state taxes are withheld, $6.6 million will be wired to his checking account within the next two weeks.
The ticket was sold at the Thorntons on 12412 Lagrange Road at the intersection with Chamberlain Lane. They will receive a selling bonus of $18,450.62 which represents 1% of Kentucky sales since the jackpot was last hit on December 1st.
This is the 18th time Powerball has been won in Kentucky. The largest jackpot in Kentucky history was hit just last year on Christmas Eve, when Rob and Tuesday Anderson from Georgetown won $128.6 million.
Details on last year's Kentucky Powerball winners:
(Click to display full-size in gallery)