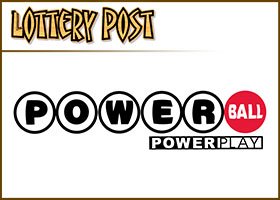 Kentucky couple claims state-record $128.6 million jackpot
LOUISVILLE, Ky. — A central Kentucky autoworker is lucky he held on to the $128 million Powerball ticket he bought on Christmas Eve during some last-minute shopping — after all, it was printed by mistake.
Lottery officials said Rob Anderson and his wife, Tuesday, were winners of the largest jackpot in the state's history.
On Wednesday the couple was introduced at the state lottery headquarters in Louisville. The Andersons said they didn't initially believe they had won the $128.6 million jackpot after buying lottery tickets together for 12 years.
Rob Anderson, 39, said the winning ticket was a misprint that he decided to keep while buying stocking-stuffers at a Georgetown, Ky., gas station. He wanted to buy $1 lottery tickets for three people, but the clerk goofed.
"The clerk ran the $3 Quick Pick but he put it all on one ticket, and I was like, doggone it, I needed three separate tickets," Anderson said.
The clerk asked him if he wanted to keep the ticket, which had three sets of random numbers.
"Yeah, I got a couple extra dollars," Anderson said, and he bought three more tickets to give as gifts.
In a surveillance picture of Rob Anderson buying that Powerball jackpot ticket worth millions, you can see the cashier gave him a $3 Quick Pick ticket when he wanted three $1 Quick Pick tickets.
When he arrived at home, he tossed the ticket on his dresser and didn't think about it until the Sunday morning after the drawing. Rob checked the winning numbers on his DirectTV system and knew they weren't any of the ones he usually picked. That's when he remembered the $3 ticket on his nightstand.
"As I was walking down the hall with the ticket, it seemed like with every step I took I realized I'd matched another number. I couldn't believe what I was seeing. When I finally realized all of the numbers matched, I could only think of one thing: to yell to my wife – "Oh damn, I think we've hit the lottery!"
Still not believing what he was seeing, Tuesday called her father and asked him to read back the winning Powerball numbers. "Tuesday then told him he'd better get over to our house fast," Rob said.
In the eleven days since the drawing, Rob has taken the time to meet with an attorney to decide how best to move forward. "It's really important to me that we stay grounded through this process. I'd thought in the past about what I'd do if this ever happened to us, but the odds just seemed so long that I never thought it would occur."
Rob said the first few nights after the big win were sleepless, and he'd been taking the rest of the time "day by day. My nerves were shot, and I drank a few beers to help calm me down." The ticket was kept in a safe.
The couple, who work at a plant building seats for Toyotas, said they were hesitant to go public about the winnings. They declined to say if they had children.
"We're really grounded people," Rob Anderson said. "My wife taught me well, so to speak, to hang on to that dollar and see how far it gets you. We'll still clip coupons and still look for the clearance rack."
He said they would like to go back to school. "I guess finance might be a good major to have," Rob laughed.
Tuesday Anderson said they have a dream of visiting Hawaii and she wants a new car.
The couple said they haven't decided if they'll return to work and whether they'll take a lump sum payment, which would be worth about $63 million.
Prior to this jackpot, the largest ever won in Kentucky was $89.3 million in 1996.
Top 10 Kentucky Lottery Jackpots
All of Kentucky's top-10 lottery jackpots are from the Powerball game.
$128.6 Million — December 26, 2009, Rob and Tuesday Anderson, Georgetown, KY
$89.3 Million — January 24, 1996, Kent Miller, Madison, TN
$80 Million — April 19, 2000, Melvin Rhodes & Family, Clinton, TN
$73.8 Million — August 25, 2001, David Edwards, Westwood, KY (1 of 4 tickets for $295 million jackpot)
$65.4 Million — July 22, 2000, Mack Metcalf, Florence, KY & Virginia Metcalf, Dayton, KY
$64.2 Million — April 20, 1994, Brenda Knopp, Bloomfield, KY
$61.5 Million — September 27, 2007, The Nukote 22, Bardstown, KY
$60.6 Million — May 27, 2000, James Christian, Burns, TN; Ronnie Mays, Lavergne, TN; Andy Perry, Mt. Juliet, TN; Mike Alderice, Lewisburg, TN
$57.5 Million — June 18, 1997, Andy Davidson, Evansville, IN
$41.5 Million — July 20, 2002, Richard Barbella, Lexington, KY
(Click to display full-size in gallery)
(Click to display full-size in gallery)
(Click to display full-size in gallery)
(Click to display full-size in gallery)
(Click to display full-size in gallery)