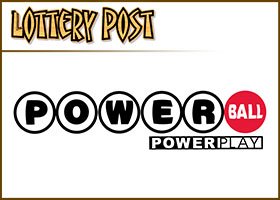 Winner of the world's largest jackpot makes himself known
Includes video report
By Kate Northrop
The California Lottery announced the name of the record-breaking $2.04 billion Powerball jackpot today at a news conference.
The winner of the world's largest lottery jackpot has finally come forward to cement his name in the history books and claim his earth-shattering prize.
Lottery Director Alvin Johnson revealed the winner's name to be Edwin Castro, who declined to take part in media interviews.
Castro was the only person to match all six numbers in the historic drawing that took place on Nov. 7, 2022, which were 10, 33, 41, 47, and 56, with Powerball number 10.
"We offer our sincere congratulations on this unbelievable and historic win," Johnson said. "As you might imagine, Edwin would like to largely remain private. He understands his name is part of the public record — and now part of history — but he respectfully declined invitation to appear publicly with us today, understandably so."
Although the winner was not physically present at the news conference, he submitted a statement to the Lottery, which was read aloud.
"As much as I am shocked and ecstatic to have won the Powerball drawing, the real winner is the California public school system," Castro said in his note. "The mission of the California Lottery, which is to provide supplemental funding for California public education, both public schools and colleges, makes this a huge win for the state. As someone who received the rewards of being educated in the California public education system, it's gratifying to hear that as a result of my win, the California school system greatly benefits as well."
While lottery winners' names in California become part of the public record, but in an effort to balance transparency with privacy, that is the only information that is subject to public record. Other identifying factors, such as age, residency, and ethnicity are not revealed.
Castro opted to take the lump sum option of the jackpot, which comes out to $997.6 million, the Lottery said.
While there are no state taxes on lottery winnings in California, lottery prizes are subject to a federal tax. According to lottery website USA Mega, Castro will receive $628.5 million after required federal tax withholdings.
In just one jackpot sequence, referring to the number of rollovers between when a jackpot is reset and won, the California Lottery raised $156.3 million for public education, a new record for a jackpot run.
The jackpot is also expected to propel the total amount raised in one fiscal year, with the Lottery having raised $2 billion for the very first time, also thanks to sales for the $2 billion Powerball jackpot.
Castro bought his winning ticket at Joe's Service Center on West Woodbury Road in Altadena. His ticket matched all five white ball numbers plus the Powerball to win the jackpot in November.
The retailer received a $1 million commission for selling the $2 billion lottery jackpot-winning ticket.
"I would like to thank all the community [who] support me," Joseph Chahayed, the owner of Joe's Service Center in Altadena said at the time he received his bonus. "And I would... encourage you to buy a ticket from this station.... You're going to be a winner too."
The store owner said he planned on sharing the commission payment with his family, including his kids and 11 grandchildren.
The next Powerball drawing will take place Wed., Feb. 15 at 10:59 pm Eastern Time. The jackpot currently sits at $57 million.
Powerball is currently offered for sale in 45 states, plus Washington, D.C., Puerto Rico, and the U.S. Virgin Islands. Drawings are Mondays, Wednesdays, and Saturdays at 10:59 pm Eastern Time. Tickets cost $2 each.
Powerball lottery results are published within minutes of the drawing at USA Mega (www.usamega.com). The USA Mega Web site provides lottery players in-depth information about the United States's two biggest multi-state lottery games, Mega Millions and Powerball.
VIDEO: Watch the full press conference