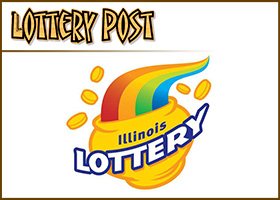 SPRINGFIELD, Ill. — Illinois Lottery Superintendent Michael Jones said Monday that he hopes the state will begin selling lottery tickets online in the next three to four months.
Officials have long wanted to take the lottery to the web, and the path was cleared Friday with the release of a U.S. Department of Justice legal opinion that supports state-regulated online gambling.
(See Ruling by Justice Dept. opens a door on online gambling, Lottery Post, Dec. 25, 2011.)
State lawmakers in 2009 approved a massive road and bridge construction program that included possibly selling lottery tickets online to help pay for it.
But while Illinois officials opined that it was already legal to do so, they were waiting for the go-ahead from the federal government.
Now, Jones says their opinion has been "vindicated." He said a meeting about how to proceed will come in the next 10 days, with lottery tickets available for sale online shortly after.
"I'm going to insist on three to four months," he said.
If Illinois starts selling online tickets soon, it would be the first state to do so.
Jones said officials will now work on how to offer the tickets on a secure website, ensure buyers are over age 18 and are Illinoisans.
At first, Jones said, they'll shoot to offer the Lotto, Mega Millions and Powerball games online.
The possibility for the state to offer lottery tickets on the web comes because of a memo the Department of Justice made public before the holiday weekend that said state-regulated online gambling — except for sports betting — could be legalized.
The idea will surely spark the ire of gambling opponents, who fought the sale of lottery tickets online from the beginning, arguing the increased accessibility of gambling could lead to addiction problems.
The push to get tickets online, as well as the move to have a private company manage the Illinois Lottery, was part of a plan to increase the games' profit margin.
In recent years, annual lottery sales have topped $2 billion, but haven't risen sharply between years. Only time will tell how much more in sales the Internet could generate.
Jones says he thinks online sales will mostly pick up when jackpots get above $100 million.
"That's when everybody gets interested," he said.
Also part of the state's big construction plan was the legalization of video gambling machines in Illinois bars, an idea that hasn't become reality yet as regulators continue to iron out the details.
And the effort to put slot machines at Arlington Park and new casinos in Lake County, Chicago and other areas remains on hold as lawmakers and Gov. Pat Quinn continue to quibble over the terms of further gambling expansion.