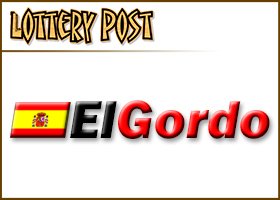 SODETO, Spain — Just a few weeks ago, the 70 households in the isolated farming village of Sodeto were struggling under the double whammy of Spain's economic downturn and the ravages of a severe drought.
Some were even thinking of passing up Spain's huge Christmas lottery, known as El Gordo — the fat one — which is something of a national obsession. But they bought tickets out of loyalty to the homemakers' association here, which makes a small percentage on the sales.
And then, their number came in.
All but one household in Sodeto held at least a piece of a winning ticket in the lottery's huge first prize, $950 million, the biggest ever.
Some of Sodeto's residents, mostly farmers and unemployed construction workers, won millions. The least fortunate came away with a minimum of $130,000 — and the giddy feeling that life, in its mysterious ways, was giving them another chance.
It is one of the rare bits of happy news amid the relentlessly gloomy European economic crisis, in which Spain has been one of the hardest of the hard-luck cases. But it has not come without its own cost: the village, until now just a dot on the map about three hours northwest of Barcelona, has been inundated with salespeople and fortune seekers ever since.
On a recent morning, the vendors just kept showing up: bankers in suits offering high interest rates, car salesmen talking up BMWs and furniture dealers going door to door.
Like many other local farmers, José Manuel Penella Cambra, who had recently invested in more efficient irrigation techniques, worried about how he would meet his payments. But his wife bought two tickets, worth $260,000, and his son found two more she had bought earlier and had forgotten about, bringing the total to $520,000.
"I kept saying: look for some more, look for some more," he joked in the village cafe, a shabby establishment with a few Formica tables and a ripped black leatherette sofa. "But this money means that now we can breathe. And the best part is that it isn't just me. Everybody won."
The day of the lottery announcement was collective madness, the residents said, as they realized how many of their neighbors had won, too.
As news spread, the farmers raced into town on their tractors. The mayor, Rosa Pons, used a megaphone to congratulate everyone. Anica Bordei, the cafe manager, ran into the street with her socks on, even though they had holes in the toes. In what seemed like 20 minutes, the bankers were on hand to collect the tickets and then the local news media showed up.
"Some of the ladies talked about going to the hairdresser," Mayor Pons said. "But the hairdresser won, too. And she said, 'I'm not working today.' So that ended that."
The lottery, first established in 1812, is a huge event in Spain. Many people take the morning off to watch the televised coverage of the numbers being drawn from a gilded spinning cage. Spain's lottery works differently from those in the United States. This year there were 1,800 first-prize-winning tickets with the same number, 58268, each paying $520,000. As the tickets cost $26 each, they are often broken down into $6.50 "participations."
The Sodeto homemakers' association sells the tickets every year and usually nets about $1,300, which it uses to pay for food and decorations during local festivals. (It gets a small percentage of every ticket sold.) This year the tickets the women sold, here and in visits to 17 neighboring villages, brought in more than $150 million in winnings.
Even now, the residents of Sodeto are prone to giggling when they retell the stories of where they were when they heard, and how they almost did not buy any tickets, or how someone's grandmother had a secret stash of tickets tucked away in her purse.
But selling the tickets was difficult this year. Even the cheapest "participations" were expensive for some.
At one point, Mari Carmen Lambea, a member of the homemakers' association, tried to sell a ticket to a friend whose husband was unemployed. But her friend could only promise to pay her later. When the number was called, the friend still had not paid. But Ms. Lambea had saved the ticket for her anyway.
"She was afraid to call me and ask," Ms. Lambea said. "So her son called my son and asked him whether I had really saved the ticket, and I said, 'Of course, I did.' And then there was a lot of crying."
So far, though, no one has splurged on anything much, Mayor Pons said.
"Are you going to see Mercedes going up and down our streets?" she said. "I don't think so. People are going to invest in the fields and maybe a sofa."
The mayor said that most residents of the village — a planned community built in the 1960s as part of the government's ambitious efforts to improve agricultural production by cultivating unused, often arid land — were hoping that things could get back to normal soon. It used to be a place where every door was unlocked. But no more.
As Ms. Lambea headed home from the cafe recently, she spotted the familiar car of a particularly determined banker. "Oh no," she said, ducking out of his line of sight. "I'm turning off my phone."
Some like Mr. Penella, the farmer, hope that the money will help keep the next generation, in particular his son, in the village. In the 1960s, Sodeto had 400 residents. But nowadays, only 250 people live here. Young people have moved on.
The only resident who did not win was Costis Mitsotakis, a Greek filmmaker, who moved to the village for love of a woman. It did not work out. But he still lives here in a barn he is restoring about half a mile outside the village. Somehow, the homemakers had overlooked him this year as they made the rounds.
Mr. Mitsotakis said it would have been nice to win. But he has benefited nonetheless. He had been trying to sell some land without much success. The day after the lottery a neighbor called to say he would buy it. The next day another neighbor called. But Mr. Mitsotakis refused to get into a bidding war.
"This is a small village," he said. "You don't want bad feelings."
(Click to display full-size in gallery)