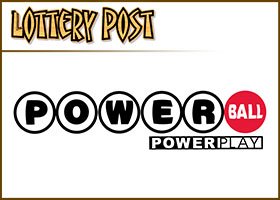 A husband and wife from Wilmington came forward Oct. 5 to claim their $50 million Powerball jackpot from the Wednesday, Oct. 3 drawing, according to Delaware Lottery officials.
The couple opted to remain anonymous and selected the cash, single-payment value for the jackpot, which totaled $33.05 million before federal withholding taxes. Delaware Lottery officials validated the winning ticket Friday.
"I checked my numbers in the newspaper during a break at work, and when I realized I had won, I had the shakes," the man, who described himself as a laborer, told lottery officials Friday. "I was like, I'm done. I'm done for the day!"
His wife was similarly rattled when she heard about their good fortune.
"I said, 'Oh my God!'" she said. "And I immediately thought, 'What can we do for our family?'"
While having their winning ticket processed at Lottery headquarters in Dover Oct. 5, the couple recounted their tale, which began with a purchase of the ticket at Cutrona's Liquors in Wilmington.
"We sometimes use Quick Pick, but we chose our own numbers this time," said the husband, citing a specific game card that he and his wife have used for over a year.
"We chose numbers that mean something to us — and when they were selected on Wednesday, we couldn't believe that they were drawn in the sequence we picked!"
The winning numbers were 17, 23, 36, 55 and 59, with a Powerball of 10.
This is the eighth time a Powerball-jackpot-winning ticket was sold in Delaware and the fifth-largest Powerball jackpot won in Delaware.