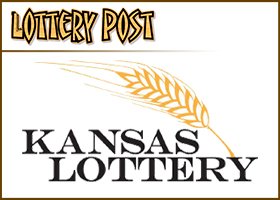 PRATT, Kan. — A Pratt, Kansas, woman was thrilled when she won a NASCAR prize package for this weekend. That feeling soon turned to disappointment when the Kansas Lottery took the prize back.
"I'm sure dreams do come true for some, but not for me," said Pratt resident Leisa Mauch.
Mauch's dream in this case was to get to the Kansas Speedway.
"Kyle Busch, Kyle Busch is my guy!"
For a few days, she thought she had the winning ticket. The Kansas Lottery sent her a letter and it said:
"Congratulations from the Kansas Lottery! You are the winner of a racing weekend for two."
The package included hotel, transportation and spending money for the racing weekend. About 4 days later, a Kansas lottery representative called back after she sent in her claim form with the ticket to tell her she was disqualified.
"Her entry had to be disqualified because instead of sending us a non-winning ticket as we have to have in a second chance drawing she sent us a winning ticket," said Kansas Lottery public affairs director Sally Lunsford.
Mauch tells us she filled out an online form with the numbers of multiple Nascar scratch-offs. Now she wants to know why they didn't find out it was a disqualified ticket before sending out the prize letter.
"If it's error on my side then yeah I deserve it, but I didn't deserve to have that letter sent to me and the e-mail. It really should have been found before it was sent to me or anybody," said Mauch.
We asked the Kansas Lottery why they didn't run the ticket number to disqualify her beforehand.
"We had no way of knowing at that time whether she had a winning or non-winning ticket until we had the actual ticket in hand," said Lunsford.
The Kansas Lottery requested a number located with a barcode on the back of the ticket. That number doesn't reveal whether or not the ticket is a winner.
"We're taking steps next year with our computer setup that this won't happen. That there will be a way to enter other numbers," said Lunsford.
They'll request an additional number already located under the scratch off that does reveal that information in future. For Mauch, the damage is done.
"Don't invite friends to something big like this unless you have it in hand because it's hard to tell them "Hey can't take ya!" said Mauch.
The Kansas Lottery offered Mauch 2 tickets to the Kansas Speedway. Mauch says without the lodging and extra spending money she can't afford to go. Another man, Gary Ralston, told eyewitness news the exact same thing happened to him on the same contest. The Kansas Lottery confirmed it.
"To my knowledge it's never happened before so it is unfortunate, but a fairly rare occurance," said Lunsford.