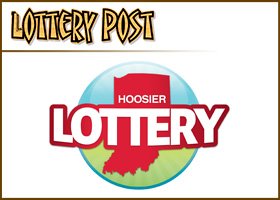 Lena Eaton, a 91-year-old great grandmother, is arguably the luckiest woman in Indiana.
In the past three months, the Indianapolis resident has purchased not one, but two winning lottery tickets.
In August, Eaton won a $300,000 prize with a Quick Draw ticket. On Thursday, she walked into the Hoosier Lottery headquarters with another winning ticket: a scratch-off worth $99,999.
In doing so, she defied incredible odds.
For her first win, she matched 10 of 20 Quick Draw numbers on a ticket purchased at the Discount Check Cashing store on the 2800 block of Lafayette Road. The chances of that happening? One in 8.9 million.
For her second win, she bought a $5 Scorchin' Hot 9s scratch-off ticket at a Safeway Foods on the 3000 block of Kessler Ave. She had a one in 646,000 chance of winning that one.
The odds of winning both: One in 5.7 trillion.
Eaton told lottery officials she had already started home improvements — new windows and a new bathroom — after her $300,000 win in August.
With her second big win, she plans to indulge and do some traveling, she said.
Part of what makes her win so satisfying is that she can help her family when they need it, she said. That family includes six children, 16 grandchildren, and more than 20 great grandchildren.
"It's been a pleasure being able to help them," the longtime lottery player said. "I've got good kids."
(Click to display full-size in gallery)
Thanks to rdgrnr for the tip.