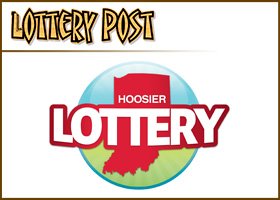 PRINCETON, Ind. — A Princeton, Indiana, woman is the latest to claim the Hoosier Lottery's Lucky Millionaire prize — her second major lottery win.
Connie Cottingham claimed her $1 million prize Aug. 9 after buying the winning scratch-off ticket at Chuckles Food Mart in Princeton. It was her second trip to Hoosier Lottery Headquarters: In 2008 she won $500,000 from a Dazzling Diamonds scratch-off she bought from Evansville Moto Mart in Evansville, Ind., WRTV-TV reported.
"I was shocked. I had to get my glasses out and take a second look, make sure I was seeing the right thing!" said Cottingham. "I sat there for a little bit thanking the good Lord above for doing an awesome thing again for me."
Cottingham, who works as bartender and part-time karaoke DJ, told lottery officials she bought her ticket on her way to work. Before cashing it in, though, she went in and finished her shift.
Cottingham said even after her second win she has no plans to quit working, though she does have some ideas for her winnings.
"I'm going to help my daughter first thing and some close family members and close friends and take a trip," said Cottingham.
Cottingham is the tenth player to win $1 million playing Lucky Millionaire. She is the eighth player to claim an instant $1 million top prize on the game.
(Click to display full-size in gallery)