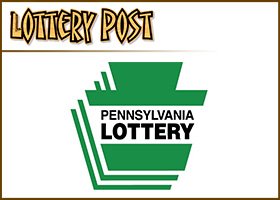 HARRISBURG, Pa. — The administration of Gov. Tom Corbett said Friday that expanding Pennsylvania Lottery gambling to keno and online games will be one of the best ways to produce more revenue from the $3.5 billion lottery system that funds programs for the elderly.
The administration made the statement as part of an update on its talks with companies about privatizing the management of the $3.5 billion lottery system under a 20-year agreement.
Asked about it Friday, Corbett would only say that the ideas are "on the table."
Corbett's administration believes it has the legal authority to allow keno and online games without the Legislature's approval, but Senate lawyers have said they do not agree.
Bidders will have to say how much profit they will promise to the state each year. However, the Corbett administration continues to keep secret which companies it is talking with. Other states, such as Indiana and New Jersey, have shown no need to keep such secrets while exploring private lottery management contracts. Companies that have shown interest or have won contracts in other states include GTECH Corp., Camelot Group, Scientific Games and Intralot.
The move to privatize is being opposed by Democrats and the state's largest employee union, who question why it is appropriate to pay a private company to run the lottery when the state employees who do it now are producing increased sales and are capable of overseeing the expansion of lottery gambling. Lottery sales increased last fiscal year by 8.5 percent and, after paying prizes and expenses, it returned slightly more than $1 billion for state programs.
Corbett said Friday that privatization will only happen if the state can guarantee itself more money.
"If we can ensure increased funding and protect our seniors who are the recipients of the lottery ... then we have our obligation to take a look at privatizing," Corbett said.
The state would retain full rights to conduct, control, inspect and audit the lottery, while the manager would earn an incentive fee, the Corbett administration has said.
In addition to online gambling and allowing keno terminals in bars or restaurants, other options to expand gambling could include online ticket sales or an aggressive new search to add more lottery retailers.
In April, the Corbett administration issued a request for qualifications from interested companies.
Currently, the 40-year-old Pennsylvania Lottery is run by the Department of Revenue, and profits benefit programs for the elderly, including transit, rent and property tax rebates, prescription drug assistance, senior centers and long-term care services.
Northstar Lottery Group, a partnership between GTECH and Scientific Games, took over management of Illinois' lottery with promises to boost sales and revenue. The group gets a $15 million-a-year management fee and a percentage of profits it produces above a certain level. In its first year, Northstar Lottery Group brought in record revenue but fell nearly $100 million short of the $825 million it had promised to Illinois officials.
Pennsylvania would require the winning bidder to set aside $150 million should the bidder fall short of its profit promise.
The Pennsylvania Lottery does not include keno in its lineup of games, as do some states — Georgia, Massachusetts and New York — with higher per-capita lottery sales, according to the administration's request for qualifications. Michigan, for instance, counted $490 million in Club Keno revenue in 2010 — about 20 percent of its total — after introducing it in 2003.
Online gambling is considered the new frontier for a more lucrative lottery, thanks to a U.S. Justice Department opinion issued in December in response to a query by Illinois and New York about whether federal law prevented them from selling lottery tickets online to adults within their states. The department answered that the Wire Act only prevents players from wagering on sports outcomes, but other bets are OK.
Thanks to rdgrnr for the tip.