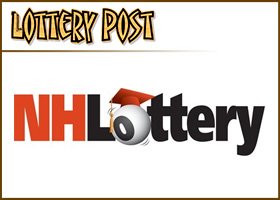 HILLSBOROUGH, N.H. — A Hillsborough family is the newest New Hampshire Tri-State Megabucks winner, and it was all because of a mistake.
Hillsborough resident Scott Bennett wanted to buy tickets to two games on Wednesday, but the clerk made an error.
"He went up to the register and said he'd like a Lucky For Life ticket and a Tri-State Megabucks Plus ticket," said Maura McCann, New Hampshire Lottery director of marketing.
Bennett was buying the tickets at a Hillsborough Circle K.
"The clerk sold him two Tri-State Megabucks Plus tickets," McCann said. "He never got his Lucky For Life ticket."
What he got instead was the lucky winner of the $2.1 million Tri-State Megabucks jackpot. The Bennetts chose the one-time cash option of $1.3 million, which comes to a little under $1 million after taxes — just in time for Christmas.
"There might be a few extra presents under the tree," said his wife, Cathy Bennett.
Cathy Bennett and other members of the family collected the winnings Friday, but Scott Bennett wasn't there for the check presentation, because he was working.
They didn't know right away that they had won. Their son, Travis, left a note for his dad after learning that a winning ticket had been sold in town. Scott Bennett checked the numbers after he saw the note.
"I went downstairs, and he was sitting there with the ticket in one hand and the New Hampshire Lottery website on the computer, just staring at both of them," Cathy Bennett said. "We must have checked them about 15 times. We really truly didn't believe it."
The two waited a day to share the news over Chinese food in a family meeting.
"It's surreal," Cathy Bennett said. "It's unreal. It's very overwhelming. But I think once everything settles, we'll enjoy and take the time to enjoy it and decide what the future's going to hold."
The Bennetts bought an old Victorian house last year and said they can now renovate the kitchen, as well as pay of some hefty college loans for their children. Both said they plan to keep working because they enjoy their jobs.
Thanks to truesee for the tip.