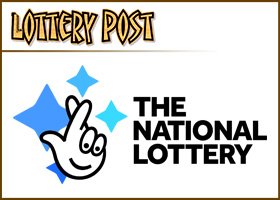 One of the United Kingdom's best-known psychics has packed away her crystal ball after winning a lotto ­jackpot.
Beti Schulz, 71, landed £2.2 million (US$3.5 million) when her ­numbers came up in the UK National Lottery.
Now, the ­clairvoyant has decided to retire after spending almost 40 years predicting the future.
A pal said, "Beti had a lot of fans and they are very disappointed that she is calling it a day. But they are also delighted for her because she has been so good to them."
Pals say Beti banked around £730,000 (US$1.2 million) after her three-person ­lottery pool celebrated a £2.2 million bonanza earlier this year.
She told the local media, "I've not won millions — the money was split three ways. But there's enough for me to retire and buy a house.
"I know I'm quite well-known but people will just have to go elsewhere. I'm ­finished with work. I'm tired of it."
Gran Beti, who only ever gave ­readings for women, charged her customers £30 per session and told them their ­fortune from a small room in her home in Glasgow's west end.
She decided to turn away male customers years ago after being spooked by a gangster who once visited her for a reading.
Beti has now sold her flat and splashed out on a detached home in Bearsden on the outskirts of the city after finally striking it lucky.
One source said, "Beti has been getting asked for the winning lottery numbers for years. She is thrilled that she has won the money and is able to retire after all these years. But she knows folk will think she has used her ­psychic powers to get the numbers right."
Beti once said in an ­interview, "Do I have psychic ability? Well, I just read the cards and pass on any other things that come into my head.
"I don't go into trances or anything like that. I use my insight as well as reading Tarot cards. I don't call it anything other than that."
Thanks to myturn for the tip.