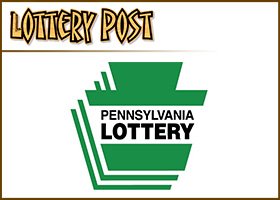 High-stakes brinksmanship on display in struggle for control
By Todd Northrop
HARRISBURG, Pa. — The Corbett administration's embattled deal with a British firm to run the Pennsylvania Lottery will remain alive — at least for another three weeks.
Administration officials announced Friday that Camelot Global Services has agreed to keep its bid valid through March 18th. The bid by Camelot Global Services would have expired at noon today.
The extension was necessary because state Attorney General Kathleen Kane, whose office reviews all state contracts, last week ruled that the lottery deal violates the state constitution.
Among other things, Ms. Kane said that the contract with Camelot, which runs the United Kingdom's national lottery, usurps the authority of the legislature to regulate and manage the Pennsylvania's lottery.
Mr. Corbett has said he strongly disagrees and is considering how to proceed. The attorney general's determination can be appealed to the courts.
The bid is now valid past the March 16 deadline for the state to appeal the contract denial.
"This extension allows both parties to continue considering strategic next steps in an effort to secure and maximize long-term lottery funding for seniors programs," Elizabeth Brassell, spokeswoman for the Department of Revenue, said in a statement.
She said more information is expected to be available mid-March.
This is the second bid extension since Ms. Kane's ruling, which struck a near-fatal blow to months of efforts by the Republican governor to seal the lottery deal.
The most recent extension will give Mr. Corbett a few more weeks to decide whether he will challenge Ms. Kane's ruling in court.
The stakes are high. The Pennsylvania Lottery in the last fiscal year recorded more than $3.5 billion in sales and sent more than $1 billion in profit to programs that help the elderly.
The administration says rapid growth of the state's senior population necessitates exploring ways to boost that profit.
Camelot committed to generating $34 billion in lottery profits over 20 years, in part by introducing online ticket sales and keno. Proceeds from the lottery pay for programs for seniors such as property-tax rebates and discounts on prescription drugs, and Mr. Corbett says the profit commitments would allow the state to support the increasing population of seniors.
Even if Mr. Corbett manages to get the deal back on track, another challenge awaits in court — from Democratic legislators and the union that represents lottery employees.