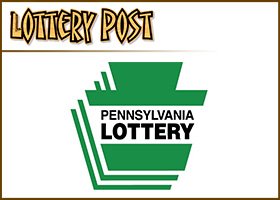 HARRISBURG, Pa. — Pennsylvania Governor Tom Corbett plans to ask Attorney General Kathleen Kane's office to reverse its rejection of a contract with a British firm to manage the $3.5 billion Pennsylvania Lottery, a top lawmaker said Tuesday.
Senate President Pro Tempore Joe Scarnati said administration officials told him Monday that they are making changes in the contract with London-based Camelot Global Services that Kane rejected last month over concerns that parts of it contravene the state constitution or violate state law.
The changes are in preparation to resubmit it for her approval, Scarnati said.
A spokeswoman for the Department of Revenue, which oversees the lottery, declined comment, except to say that certain changes to the contract would not trigger the need for a new round of bidding. The spokeswoman, Elizabeth Brassell, said the Corbett administration would say more later this week, once it announces its next steps. The administration has a Saturday deadline to appeal Kane's decision in court.
However, the head of the union that represents lottery employees, David Fillman, said making changes to the contract is "a very dangerous path" because of state laws meant to ensure a fair contracting process.
The changes described by Scarnati would limit the scope of gambling that would be allowed under the contract. Senate Republicans, including Scarnati, had asked Corbett's administration in January to make it clear that the Pennsylvania Lottery cannot compete with casinos through online gambling.
"They are working on language similar to ours in the contract that would address our concerns," Scarnati, R-Jefferson, said. He said he believes those changes will be part of a contract that the administration will resubmit to Kane.
A draft of legislation written by Sen. Robert Tomlinson, R-Bucks, would legalize keno and the use of a computer mouse to scratch off instant tickets, but it otherwise would prohibit the lottery or its private manager from offering Internet-based or monitor-based interactive games or casino-style games, including video poker, video roulette and video blackjack. The bill has not been introduced yet.
Kane's office declined comment.
Kane had said she would not approve Camelot's 20- to 30-year contract because state law does not allow the governor to privatize the management of the lottery nor does it allow the expansion of gambling that the contract would permit. Her office also concluded that the "indirect expenses" that Camelot can claim under the contract are an unconstitutional waiver of the state's "sovereign immunity" protection against paying certain damages or claims.
The attorney general's office reviews state contracts for form and legality.
Corbett has said he believes Camelot, the United Kingdom's official lottery operator, can produce higher and more stable lottery profits for the state. Democratic lawmakers have criticized Corbett as diverting money from programs for the elderly to a foreign firm at a time when the state employees who run the lottery are achieving strong gains in profits and sales and keeping overhead low.
The lottery employees' union, Council 13 of the American Federation of State, County and Municipal Employees, also protested that employees would lose their jobs under the deal, although Camelot executives contend that they would expand the number of lottery employees.
Currently, profits from the 41-year-old Pennsylvania Lottery benefit programs for the elderly, including transit, rent and property tax rebates, prescription drug assistance, senior centers and long-term care services. Two other states, Indiana and Illinois, have hired private lottery managers, while New Jersey is moving in that direction.