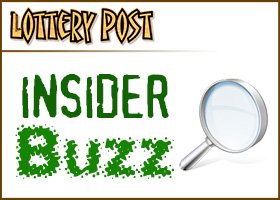 SYRACUSE, N.Y. — An Onondaga County Court judge who dismissed attempted grand larceny charges against two brothers accused of stealing a winning $5 million lottery ticket in 2006 ruled the crime was beyond the statute of limitations.
Judge Joseph Fahey upheld other charges brought against Andy Ashkar, 34, and Nayel Ashkar, 36, who are accused of taking a scratch-off lottery ticket from a customer at their father's convenience store on Oct. 27, 2006.
Prosecutors contended that because the brothers waited to claim the winnings until March of last year, the five year statute of limitations had not expired. Andy Ashkar is accused of taking the ticket from Robert Miles at The Green Ale Market on East Fayette Street in Syracuse. He allegedly told Miles he'd won $5,000 and then gave him $4,000, taking a $1,000 fee for the store.
Six years later, on March 1, 2012, the Ashkar brothers took the ticket to the lottery office to claim the $5 million.
Defense attorneys for the brothers filed motions to have all the charges against their clients dropped.
Fahey wrote that the evidence presented to a grand jury established that the theft occurred in 2006 but would have needed to be prosecuted within five years.
He said it appeared that "the People concocted their theory of prosecution for the crime of Attempted Grand Larceny in the First Degree allegedly committed on March 1, 2012 as a means to circumvent the statute of limitations issue presented under the facts of this case.
"Creative as it may be, it is nevertheless unsupported by law," Fahey concluded.
The judge upheld the rest of the indictment, which included fourth-degree conspiracy charges against the pair. Andy Ashkar is additionally charged with criminal possession of stolen property in the first degree, a Class B felony.
The B felony Andy Ashkar faces calls for a minimum sentence of 1 to 3 years in prison and a maximum of 8 1/3 to 25 years if convicted.
The conspiracy charge is a Class E felony, which carries a maximum sentence of 1 1/3 to four years in prison. The minimum is conditional discharge or probation. The brothers' father, Nayef Ashkar, was indicted by a grand jury on conspiracy charges in May. His trial is scheduled for Sept. 9.
The brothers' trial begins next week.